Ready to Experience a Hair-Free and
Smooth Body
Get Rid of Unwanted Hair with Our Highly-Effective Full Body Laser Hair Removal Clinic in London for every gender.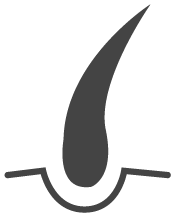 No more shaving or Waxing from now on!
Are you tired of waxing and shaving? Want to avoid acne-like breakouts, ingrown hairs and razor bumps? Our Laser Hair Removal does all that and more.
Expert Centre can help you get rid of hair with high-quality laser treatment at our state-of-the-art clinics in London. Experience 80% to 90% reduction of unwanted hair in 6 sessions with no real downtime and free yourself from the endless cycle of plucking, waxing and shaving.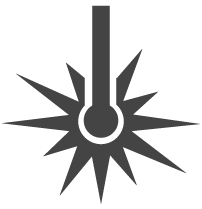 We Specialize in Women and Men Laser Hair Removal.
Expert Centre is persistent in its mission to provide effective and safe Laser Hair Removal treatment to its clients. We use the seamless and latest laser technology
to ensure you achieve a flawless skin you've always wanted. Now men, women and transgender of all skin types and hair texture can safely get rid of the distressing hairs on their bodies. Our skilled laser technicians will customize your treatment plan as per your gender, so you can receive the best results possible.
The Benefits of Laser Treatment at
Expert Centre
In the realm of hair removal methods, Laser treatment nipped all its counterparts in the bud! Let's walk you through the detailed comparison between Laser Treatment and other methods
Your Title Goes Here
Your content goes here. Edit or remove this text inline or in the module Content settings. You can also style every aspect of this content in the module Design settings and even apply custom CSS to this text in the module Advanced settings.
Laser Hair Removal VS Electrolysis
Electrolysis is a similar technique of laser hair removal except a small metal probe that delivers a small amount of electricity to the pores of the skin. Although this is effective, it is a quite lengthy procedure, people who have quite busy schedules cannot get the chance to receive this treatment.
| Laser Hair Removal | Electrolysis  |
| --- | --- |
| Cost varies upon the number of sessions and area of the body to be treated. | Although less expensive than LHR, it requires more sessions to maintain results and finally may cost you higher than LHR. |
| Long-lasting results with hair free, smooth and silky skin | Hair removal is not permanent. The hair reduction ratio is quite lower than LHR. |
| Results are long term in 3-6 sessions | Requires more sessions to maintain the results. Some may require 25-30 sessions. |
| Minor skin redness or burning sensation. It is resolved within hours. | Painful and discomfort – ice application after the treatment |
Laser Hair Removal vs IPL
Typically, people notice 80% reduction in hairs in almost 10+ treatments. Intense pulsed light only work on medium to light skin tones – they significantly burn darker skin tones. These devices (whether in clinic or at home) are slightly painful than laser treatments but require more time to achieve the results.
| Laser Hair Removal | IPL  |
| --- | --- |
| Very precise and short treatment with best results. It is considered cost-effective | Affordable than LHR but requires more session that could increase the cost |
| Permanent reduction after a few treatments | As it doesn't work on light hair and dark skin, you may have to get several sessions to maintain the results |
| Require only 3-6 sessions | 6-12 treatments |
| Slight redness and temporary irritation | Blistering, bruising or infection |
| It's fast and quick even on large areas | It's performed in minutes as well, but take more session for better results |
| A slight, little to no pain | It's a painless procedure |
| No skin injury is reported if done by qualified professionals | Doesn't cause any dermal damage |
Laser Hair Removal Vs Shaving
Comparing shaving to laser hair removal is like comparing night to day (or that darn five o'clock shadow!). This particular method only gives you short-lived results as the person with average skills shaves hundred times in a year.
If this was not bad enough, it takes up around 40 hours of your life every year – what a total waste of time!
| Laser Hair Removal | Shaving  |
| --- | --- |
| A lot more cost effective than shaving when it comes to changing razors or blades | Costly in terms of buying shaving creams and reusable razors. |
| Deemed as a permanent solution for hair growth | Hair grows back in 2-3days |
| Require 3-6 sessions | Daily or weekly shaving is required |
| Treats ingrown hairs and prevents itching and inflamed hair follicles | Ingrown hairs, pimples, irritant contact dermatitis |
| Absolutely no skin injury as compared to shaving | Cuts and nicks due to rough patches on the skin |
Laser Hair Removal Vs Waxing
When you compare laser treatment to waxing, it is worth noting that waxing is a lot more painful than removing hair with a laser. Waxing works on all skin types – but costs nearly ten times in your lifetime than laser treatments. On top of that, you may also need to spend eight hours of your life every year to going to 12 or more waxing visits to maintain the results.
| Laser Hair Removal | Waxing  |
| --- | --- |
| LHR is a bit expensive method, it is, however, cost-effective when it comes to long lasting results | Waxing is required several times after 10 to 15 days. Thus it is not considered cost-effective |
| The density and frequency of hair growth are decreased progressively. Hair is completely eliminated after almost 7 sessions | Results depend on individual hair growth rate. Usually, it takes 15 days to grow back the hair |
| A mild rash on the treated area. No need to grow out hair for the treatment; it even removes the small hairs. | Causes ingrown hairs, and severe redness. It is recommended to use cold compresses to reduce the burning sensation |
| Completely painless procedure | Extremely painful while pulling hair out from the opposite direction |
Laser Hair Removal Vs Depilatory Creams
Depilatory Creams are usually chemical-based ointments you apply on the skin to remove unwanted hair. This isn't a permanent hair removal method. We don't recommend this because there have been many cases where people have burnt their skins due to hypersensitive reactions.
| Laser Hair Removal | Depilatory Creams |
| --- | --- |
| A lot more cost-effective as a single go-to method in a few sessions | Costly and time consuming when it comes to reducing growth time and again. |
| A permanent reduction after a few sessions | Hairs grow back after 7-8 days |
| 3-6 sessions | Temporary results despite performing several times |
| No side effect as compared to creams | Redness, rashes or burns |
| 15 to 30 minutes | 10 to 20 minutes |
How Your
Laser Hair Removal London Treatment Goes?
All things aside, a free consultation is the first step. In consultation, our professional will assess your skin and hair type; this assessment will finalise the proper bespoke plan, including how many treatments and which laser you will need. After finalising the treatment plan, your treatment will start either on the same day, or you can schedule it for the next day.

Before Treatment
Before treatment, make sure you avoid sun exposure for 3-4 weeks.
Shave the treatable area 24 hours before the appointment.
Rinse the area with water to remove dirt, makeup or cream.

During Treatment
We'll mark the treatable area with white lines in order to pin the exact point where the laser takes place.
It will be a 15-minute treatment, however, depends on the size of the area.
Treatment is performed by a qualified consultant and doctor.

After Treatment
Follow the post treatment plan or advice.
Avoid sun exposure for a week after the treatment.
Avoid using any chemical on the treated area.
Results from Laser Hair Removal London
Now wear anything you want on your hairless body. Ditch the traditional ways of removal and get what your body deserves. Following results will transform the overall look of your body.
Significant Hair Reduction
Your Title Goes Here
Your content goes here. Edit or remove this text inline or in the module Content settings. You can also style every aspect of this content in the module Design settings and even apply custom CSS to this text in the module Advanced settings.
What Is Laser Hair Removal?
For more than two decades, beauticians and clinicians have been commercially applying and testing a comparatively new technique for hair removal – Laser Hair Removal.
This particular technique uses pulses of laser light to target the chromophore molecules in the skin and hair follicles. These are usually called melanin; a term you may have come across before.
There's a higher level of melanin in hair compared to the skin. Through Expert Centre research, this technique has been found inadequate on light skin tones with black hair, or blonde hair with deeper skin tones, due to lower ratio of melanin in hair : skin.
The light released by the device is assimilated by pigmented areas to affect the hair follicle particularly. It is, therefore, productive when your hair and skin colour has noticeably high-colour contrast. The higher melanin content in your hair shaft helps better targeting the follicle with nominal damage to the surrounding tissues.
After a number of treatment sessions, the normal effect on the follicle significantly reduces hair regrowth. Progressively the cosmetic industry learned this technology and many clinics and spas started using this as an efficient and safe approach to hair removal and treat hair regrowth on the body.
Even though this technique has long-term, steady reductions in hair regrowth, in the long run, some hair may grow back because this treatment doesn't stop growth permanently from all follicles of hair. The majority of clinics claim permanent hair removal with the best laser machine, but the truth is, it is not permanent in one session!
Who will perform your treatment?
Qualified professionals perform laser hair removal treatment. Our physicians and practitioners are well-trained in comprehending the skin and hair type who will work on your hairs according to the bespoke plan.
What skin and hair type is best for this Treatment?
It is very important to understand that any type of skin tone assimilates light energy. For most satisfactory results, your hair should be darker than the skin. That is why people with dark hairs and fair complexions are suitable candidates for laser treatment than people with lighter coloured hairs or darker complexions.
People with a darker skin tone and lighter coloured hair takes in the light energy emitted from the laser beam. This means that the hair follicles may take in less energy and the laser beam may damage the skin. In such cases, your doctor should use a lower frequency of the laser, which produces less energy.
People with lighter coloured hair, their hair follicles have a lesser amount of pigment. As a result, the hair follicles won't soak up energy from the laser beam as well as people that have darker pigment. In both cases, you may need more sessions to achieve the desired result. Having said that, with today's technology, laser hair removal is used safely and effectively on individuals of all hair and skin types.
Is there any risk associated with Laser Hair Removal treatment?
As it is a lunchtime procedure with no downtime, the risks are quite lower or none.
How Laser Hair Removal Treatment Work?
A beam of highly concentrated light targets the hair follicles. This light disables the hair growth mechanism while the pigments of the follicles absorb the light. This process is done sophisticatedly while preventing the surrounding skin area from damaging.
Am I suitable for this Treatment?
If you don't like your dark body hair and want to remove them permanently, then you are an ideal candidate to receive this treatment.
Is there any side effect?
Following the laser hair removal treatment, a few minor and temporary side effects such as mild skin irritation and redness, minor crusting in the treated area or change in colour of skin may occur. These conditions generally fade away in a few days.
Does laser radiation effect your skin?
First, you need to know that there a couple of types of lasers radiations:
Non-Ionizing is simply radiation emits from the light which is produced by hair removal lasers and does not affect the skin. Ionizing is a different type of radiation which is not produced by hair removal lasers. This type of radiation represents nuclear, ultraviolet or x-ray radiation.
Why free consultation is so important?
Showing up for a free consultation is a vital step towards resolving your hair problem. At the same time, we will figure out whether you are a suitable candidate for a successful procedure. On top of that, you'll learn how does the laser work on your skin and its results. You can also ask questions to our experts about your treatment as they are dedicated to deal with all your issues. Your case details and personal information will be considered in strict confidence.
Why Choose Us for Laser Hair Removal Treatment?
We use the latest medical-grade lasers that give you gold standard results; used while keeping in mind your skin type. Our top-notch etiquettes and tailored treatments are proficient enough to cover and fulfil the requirements of our respected clients.
Schedule Your Call-Back For Laser Hair Removal
Don't take our word for it.
Here's What Our
Clients Have to Say!
My first session alone made a real difference. I got my facial hairs treated, and at the end of the day, my stubble had almost gone. I'm sure the results will get better in the next sessions.
Betty's Story
That was really annoying routine for me to shave my facial hair on a daily basis. After receiving a course of 8 sessions, my skin became smooth and hair-free with no ingrown hairs and stubble. Thumbs up to Expert Centre
Erin's Story
An exceptional experience I have ever had with Expert Centre. They are professional enough to treat male laser hair removal treatment. I was treated with respect and discreet manner. I strongly recommend it.
Amanda's Story
Central
London
(2 minutes Walk from Oxford Circus Station)
Central London
Expert Centre,
31-32 Eastcastle Street,
London W1W 8DL
Monday to Friday:
9am – 7pm
Saturday:
10am – 5pm

Tube Station:
Oxford Circus
Kensington Clinic
Vicarage House,
58-60 Kensington Church Street
W8 4DB
Tuesday to Friday:
10am - 7pm
Saturday to Sunday:
10am - 5pm

Tube Station: Notting Hill,
Kensington High Street
Chiswick Clinic
36 Devonshire Road,
Chiswick,
W42HD
Monday to Friday:
10am - 7pm
Saturday to Sunday:
10am - 4pm

Tube Station:
Turnham Green
Maida Vale Clinic
4 Sutherland Avenue,
London
W9 2HQ
Tuesday to Friday:
10am - 7pm
Saturday to Sunday:
10am - 4pm

Tube Station:
Royal Oak, Warwick Ave,
Maida Vale
Colindale Clinic
12 Holmstall Parade,
Colindale
HA8 5HX
Tuesday to Friday:
10am - 7pm
Saturday to Sunday:
10am - 4pm

Tube Station:
Burnt Oak
Little Avenue Clinic
2 Little Avenue,
Leicester,
LE4 5EN
Tuesday to Friday:
10am - 7pm
Saturday to Sunday:
10am - 5pm