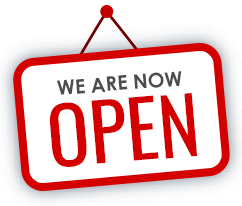 Anti-Wrinkle
Injections
Schedule your consultation now to restore your younger looks!
BOOK YOUR FREE CONSULTATION NOW
BOOK YOUR FREE CONSULTATION NOW
Achieve Rejuvenated and Refreshing Looks without Undergoing Surgery
Why Anti-Wrinkle Injections?
As your skin becomes old and less elastic, fine lines and wrinkles begin to form. Sun exposure makes the situation even worse. Preventing these most prominent signs of ageing is not easy. Anti-wrinkle injections offer a quick, easy and effective way to remove facial lines and wrinkles to restore your youthful looks without surgery.
Know About Anti-Wrinkle Injections
Anti-wrinkle injections, also known as ''anti-ageing'' injections, are used for treating facial lines and wrinkles. These injections use natural and purified protein 'botulinum clostridium' or Botox to relax the underlying facial muscles temporarily, which cause surface lines and wrinkles.
Results of Anti-Ageing Injections
A minimal amount of substance is injected into the target areas, which gives you the following results:
Your skin becomes smooth and wrinkle-free
Your skin becomes refreshed and youthful
Results last for 3-6 months
you need to repeat the treatment to maintain longer-lasting results
Common Areas Treated with Anti-Wrinkle Injections
Lines on the forehead

Small lines at the corners of your eyes (crow's feet)

Frown lines

Marionette lines

Nasolabial folds

Jawline
Your Title Goes Here
Your content goes here. Edit or remove this text inline or in the module Content settings. You can also style every aspect of this content in the module Design settings and even apply custom CSS to this text in the module Advanced settings.
Is There Any Side Effects?
When our expert and professional doctors perform the treatment, the side effects are minimal and temporary. You might feel slight pain and discomfort at injections sites. There would also be mild swelling, bruising and inflammation. These are temporary conditions which subside in a few days. If any condition persists (although it's rare), you should immediately get in touch with us.
Why Expert Centre?
At Expert Centre, we provide you with safe, highly effective and professional anti-wrinkle injections treatment. Our trained, qualified and experienced professionals perform the non-surgical anti-wrinkle treatment in a hygienic clinical environment where you get the best anti-ageing injections.
Central London
Expert Centre,
31-32 Eastcastle Street,
London W1W 8DL
Monday to Friday:
9am – 7pm
Saturday:
10am – 5pm

Tube Station:
Oxford Circus
Kensington Clinic
Vicarage House,
58-60 Kensington Church Street
W8 4DB
Tuesday to Friday:
10am - 7pm
Saturday to Sunday:
10am - 5pm

Tube Station: Notting Hill,
Kensington High Street
Chiswick Clinic
36 Devonshire Road,
Chiswick,
W42HD
Monday to Friday:
10am - 7pm
Saturday to Sunday:
10am - 4pm

Tube Station:
Turnham Green
Maida Vale Clinic
4 Sutherland Avenue,
London
W9 2HQ
Tuesday to Friday:
10am - 7pm
Saturday to Sunday:
10am - 4pm

Tube Station:
Royal Oak, Warwick Ave,
Maida Vale
Colindale Clinic
12 Holmstall Parade,
Colindale
HA8 5HX
Tuesday to Friday:
10am - 7pm
Saturday to Sunday:
10am - 4pm

Tube Station:
Burnt Oak
Little Avenue Clinic
2 Little Avenue,
Leicester,
LE4 5EN
Tuesday to Friday:
10am - 7pm
Saturday to Sunday:
10am - 5pm