Rejuvenation
Choose the best service provider for a rejuvenating treatment. Choose us!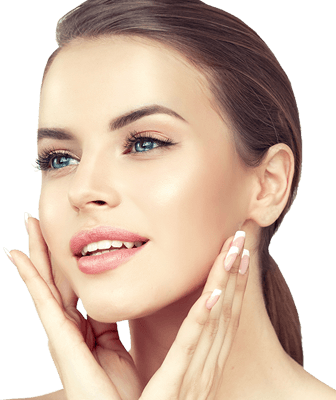 The best rejuvenating treatments in the town
Are you suffering from dull and lifeless skin? Fine lines, wrinkles, blemishes and uneven skin tone are continuously worrying you? Want to redeem your real beauty, hidden underneath, and get rid of these beauty blurring effects? Opt for our high-end rejuvenation treatments that will roll back years for you and turn you into an eye-candy.
We are masters of all
Be it IPL photorejuvenation, microdermabrasion, microneedling, refreshing peel or Glycolic and enzyme peel, we are proficient in all. These treatments when conducted by ExpertCentre's specialists give you a rejuvenated, glowing, smooth, firm and even-toned skin. the best thing about these treatments is that they produce instant results and involve minimal downtime.
Results of Rejuvenation Treatments
No need to get under the knife when you can achieve great results with non-surgical rejuvenating treatments from the most seasoned service provider. Following are the results that you going to have:
Glowing and even-toned skin
Reduction in fine lines and wrinkles
Your Title Goes Here
Your content goes here. Edit or remove this text inline or in the module Content settings. You can also style every aspect of this content in the module Design settings and even apply custom CSS to this text in the module Advanced settings.
Am I suitable?
If you are suffering from dull and lifless skin, or you have fine line and wrinkles then you are the right candidate to recive this treatment.
Is there any Side-effect of rejuvenating treatments
Although there aren't any significant side-effects associated with rejuvenating treatments, some people with sensitive skin may face redness which lowers in a couple of days. Other reported side-effects are:
Slight discomfort on sensitive areas
Minor swelling on the treatment area can also be noticed
Some people may also experience dark patches and micro crust but they vanish within a 48-72 hours
Why choose us?
With state of the art equipment and qualified professionals we at expert centre are proud to treat several happy clients with achievable results they desired.
Here's What Our
Clients Have to Say!
Amanda's Story
I was amazed with the results that I got from IPL photo facial. The way everything went from start to the end was impressive. Now, I'm very happy and satisfied and with the results I got.
Danielle's story
Since my childhood, I'm scared of incisions and cuts made on the body. This is why I was hesitant in getting surgical treatment for my skin. But as soon as I heard of non-surgical treatments, I visited their clinic. I can say that I have made the right choice by choosing expert centre.
Charlotte's story
A friend of mine told me about them as she had visited expert center for a microneedling treatment. She was all praise for them. First, I thought she was exaggerating but once I visited them, everything was as she has described. I loved the microneedling treatment from expert center.
Central London
Expert Centre,
31-32 Eastcastle Street,
London W1W 8DL
Monday to Friday:
9am – 7pm
Saturday:
10am – 5pm

Tube Station:
Oxford Circus
Kensington Clinic
Vicarage House,
58-60 Kensington Church Street
W8 4DB
Tuesday to Friday:
10am - 7pm
Saturday to Sunday:
10am - 5pm

Tube Station: Notting Hill,
Kensington High Street
Chiswick Clinic
36 Devonshire Road,
Chiswick,
W42HD
Monday to Friday:
10am - 7pm
Saturday to Sunday:
10am - 4pm

Tube Station:
Turnham Green
Maida Vale Clinic
4 Sutherland Avenue,
London
W9 2HQ
Tuesday to Friday:
10am - 7pm
Saturday to Sunday:
10am - 4pm

Tube Station:
Royal Oak, Warwick Ave,
Maida Vale
Colindale Clinic
12 Holmstall Parade,
Colindale
HA8 5HX
Tuesday to Friday:
10am - 7pm
Saturday to Sunday:
10am - 4pm

Tube Station:
Burnt Oak
Little Avenue Clinic
2 Little Avenue,
Leicester,
LE4 5EN
Tuesday to Friday:
10am - 7pm
Saturday to Sunday:
10am - 5pm