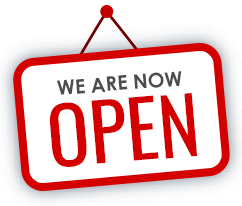 IPL
Rosacea
Expert's IPL rosacea treatment is the best solution to your rosacea concerns.
BOOK YOUR FREE CONSULTATION NOW
BOOK YOUR FREE CONSULTATION NOW
Enjoy clear, neat and healthy skin!
Get to Know Rosacea
Ever noticed those tiny pigments and red rashes covering your entire face? This is the result of a common skin condition known as rosacea. In this condition, your blood vessels become overly visible in your face and make it appear cherry-like red, not in a good way, of course. Some pus-filled tiny bumps are another ugly symptom of rosacea.
Rosacea Doesn't Do Any Good to Your Skin
Being conscious about your looks is completely natural and rosacea can make you go antisocial and less confident. Even though it is completely harmless, it can badly affect your appearance and even shatter your self-confidence in some cases. IPL rosacea is one of the successful skin treatment to cure rosacea that has been disturbing millions of people, globally.
Intense Pulsed Light Therapy at Our Clinic
At our clinic, IPL rosacea is a commonly practised light therapy as it is not like the typical laser therapy. During this treatment, several wavelengths of light focus on your skin rather than just one beam of the laser. Intense pulsed light treatment provided by our professionals at Expert Centre can get rid of the following skin conditions:
Unwanted pigments
Redness
Discolouration in different areas of your skin
This therapy works as effectively as any other laser treatment and has proven to satisfy most of our clients' skin concerns.
Is There Any Side Effect?
The light treatment for rosacea is deemed safe, and the only side effect which has been observed after treatment is little redness on your nose and face. This redness on your face should not be anything to pay special attention as it will likely fade away soon. Here are 3 main side effects that you may experience:
Still or taut feeling in the skin
The side effects are all temporary and fade away within a week or maximum two. If you feel any unusual burning or inflammation in the treated area, please immediately inform the specialist.
The Basic Principle of IPL Rosacea Treatment
The lasers work by using energy from wavelengths of light to subside the overly visible tiny red blood vessels causing rosacea. The therapy turns out to be very effective in some cases as it settles down the redness and improves the skin texture. In some cases, where light therapy alone doesn't turn out to be effective, it is used in combination with other topical treatments. The treatment is entirely painless, and the procedure time is hardly 20-40 minutes.
Central London
Expert Centre,
31-32 Eastcastle Street,
London W1W 8DL
Monday to Friday:
9am – 7pm
Saturday:
10am – 5pm

Tube Station:
Oxford Circus
Kensington Clinic
Vicarage House,
58-60 Kensington Church Street
W8 4DB
Tuesday to Friday:
10am - 7pm
Saturday to Sunday:
10am - 5pm

Tube Station: Notting Hill,
Kensington High Street
Chiswick Clinic
36 Devonshire Road,
Chiswick,
W42HD
Monday to Friday:
10am - 7pm
Saturday to Sunday:
10am - 4pm

Tube Station:
Turnham Green
Maida Vale Clinic
4 Sutherland Avenue,
London
W9 2HQ
Tuesday to Friday:
10am - 7pm
Saturday to Sunday:
10am - 4pm

Tube Station:
Royal Oak, Warwick Ave,
Maida Vale
Colindale Clinic
12 Holmstall Parade,
Colindale
HA8 5HX
Tuesday to Friday:
10am - 7pm
Saturday to Sunday:
10am - 4pm

Tube Station:
Burnt Oak
Little Avenue Clinic
2 Little Avenue,
Leicester,
LE4 5EN
Tuesday to Friday:
10am - 7pm
Saturday to Sunday:
10am - 5pm