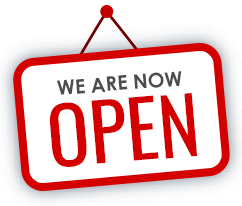 IPL Acne
Treatment in London 
Try our certified skin practitioners to control your acne and give you flawless skin!
BOOK YOUR FREE CONSULTATION NOW
BOOK YOUR FREE CONSULTATION NOW
One acne treatment that suits everyone
Why you might be a suitable candidate?
Has making excuses to avoid parties become your habit? You don't like to discuss your acne with your friends? Have you already started to feel like a misfit on your own skin? Are you tired of forcibly spending hundreds of dollars to conceal your acne scars with makeup?
If yes, then our IPL acne control program can be a lifesaver for you. Yes, with our exclusively structured 3 months' acne control plan, you can feel great about your skin again. You can be social again and re-establish your confidence once you achieve flawless skin with no downtime.
Benefits of  IPL Acne Treatment 
Our intense pulsed light treatment has multiple benefits and takes very little of your precious time and money.
Here are some benefits listed to help you decide better:
A visibly reduced number and severity of active lesions.

Prevents acne breakouts and diminishes inflammation.

The IPL acne control treatment softens the scars and smoothens the skin to make it appear brighter.

An acne-free flawless skin.

Gifts back your stolen confidence.

Eliminates the need to wear makeup unnecessarily.

You'll love your skin and yourself.
What makes the Expert Centre a reliable choice?
At our clinic, we have a team of experts that are not only dedicated to their work but are very considerate towards their clients too. Moreover, at our clinic, each client is hospitably greeted and listened to, which makes them feel comfortable and safe.
Here is why you should consider us for your acne concerns
We understand that every skin type is unique, and this is why we offer customised acne control treatment to each of our clients.

We make sure you achieve excellent results for your skin concerns.

Our laser & light system and other arrangements work optimally to kill bacteria, causing acne.
We have a list of satisfied clients who confidently refer us to their loved ones. At our clinic, quality meets affordability as we offer the best prices.
Central London
Expert Centre,
31-32 Eastcastle Street,
London W1W 8DL
Kensington Clinic
Vicarage House,
58-60 Kensington Church Street
W8 4DB
Chiswick Clinic
36 Devonshire Road,
Chiswick,
W42HD
Maida Vale Clinic
4 Sutherland Avenue,
London
W9 2HQ
Colindale Clinic
12 Holmstall Parade,
Colindale
HA8 5HX
Little Avenue Clinic
2 Little Avenue,
Leicester,
LE4 5EN