Acne
Treatments
Schedule your appointment now to have the best acne treatment and flaunt your skin with confidence!
BOOK NOW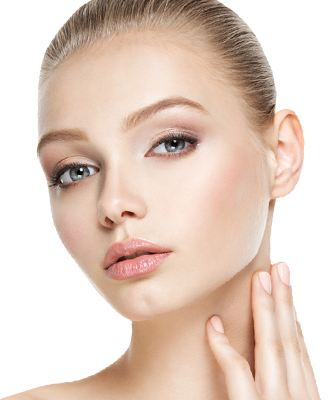 Clear your acne quickly and effectively with our advanced acne treatments
Achieve Clear, Smooth and Acne-Free Skin with Expert Center
Acne also called 'acne vulgaris'
Acne also called 'acne vulgaris' is one of the most common skin conditions that often cause distress and damage self-esteem. If you suffer from acne, you may have tried several over the counter acne treatments with little effectiveness. Because once you stop the use of these acne treatments, you are likely to experience acne breakouts, again.
Acne appears in form of white and blackheads
Acne appears in the form of white and blackheads, pimples, pus-filled pustules and breakouts. Over the counter, products don't have medical grade potent ingredients to cure your acne and often leave spots and acne scars behind.
At Expert Center, we offer highly effective acne treatments customised according to your acne type and skin condition to deliver excellent results. Our professional experts not only help you to improve and control your acne symptoms but also eliminate acne and acne scars.
Types of Acne
There are three main categories of acne:
Mild acne: appears in the form of white and blackheads

Moderate acne: appears as black and whiteheads along with pustules and papules (pus-filled pimples)

Severe acne: often large and painful pustules, papules, nodules or cysts appear along with acne scarring
Through our advanced knowledge and expertise in treating different forms of acne, we offer acne treatment according to your skin and acne type. We recommend and provide highly effective acne treatments and prescription products (if required) that give you clear and acne-free skin.
Acne Treatments Available at Expert Center UK
After thorough research and years of experience, we offer following quick and effective acne treatments that give outstanding acne elimination, control and prevention outcomes.
IPL Acne Control Treatment
IPL Acne Control treatment uses the advanced intense pulse laser to reduce acne, redness and skin pigmentation, quickly and significantly. Depending on your acne type, you only need a few sessions with no downtime to improve the appearance of your skin and regain your confidence.
Acne peel
Chemical skin peel for acne treatment can help in improving acne, acne scars and appearance of your skin. It involves the application of a chemical solution on your skin formulated according to your skin and acne type. The surface acne-ridden skin peels off revealing smooth, fresh and improved skin.
Prescription medication
Along with acne treatments, our experts may recommend highly potent prescription acne medication, both topical and oral, to control and prevent acne. We carefully examine your skin and acne condition and give prescription medications based on our expert assessment.
Central
London
(2 minutes Walk from Oxford Circus Station)
Central London
Expert Centre,
31-32 Eastcastle Street,
London W1W 8DL
Monday to Friday:
9am – 7pm
Saturday:
10am – 5pm

Tube Station:
Oxford Circus
Kensington Clinic
Vicarage House,
58-60 Kensington Church Street
W8 4DB
Tuesday to Friday:
10am - 7pm
Saturday to Sunday:
10am - 5pm

Tube Station: Notting Hill,
Kensington High Street
Chiswick Clinic
36 Devonshire Road,
Chiswick,
W42HD
Monday to Friday:
10am - 7pm
Saturday to Sunday:
10am - 4pm

Tube Station:
Turnham Green
Maida Vale Clinic
4 Sutherland Avenue,
London
W9 2HQ
Tuesday to Friday:
10am - 7pm
Saturday to Sunday:
10am - 4pm

Tube Station:
Royal Oak, Warwick Ave,
Maida Vale
Colindale Clinic
12 Holmstall Parade,
Colindale
HA8 5HX
Tuesday to Friday:
10am - 7pm
Saturday to Sunday:
10am - 4pm

Tube Station:
Burnt Oak
Little Avenue Clinic
2 Little Avenue,
Leicester,
LE4 5EN
Tuesday to Friday:
10am - 7pm
Saturday to Sunday:
10am - 5pm