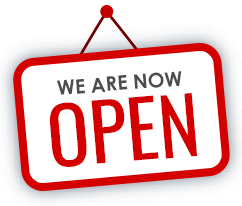 Vampire
Facial London
Want a skin radiant and healthy like Kim Kardashian? Try our popular Vampire Facial!
BOOK YOUR FREE CONSULTATION NOW
BOOK YOUR FREE CONSULTATION NOW
Promote Your Healthy Skin with Anti-Ageing Vampire Facial
Regular facials only provide you temporary skin radiance which fades away in a few days. If you want to treat your multiple skin concerns with just a single facial treatment, then choose Vampire facial. It's a popular Kim Kardashian facial that improves your acne, acne scars, enlarged pores, pigmentation, fine lines and wrinkles and other skin concerns.
Moreover, this brilliant five-star facial treatment promotes new skin cells production, which restores your skin's health and makes it glow from inside out. With this celebrity facial treatment, you get the radiance and healthy skin that lasts for long.
How Our Vampire PRP Facial treatment works?
First, our specialist applies topical numbing cream on your skin surface. This minimizes the discomfort during the treatment. We use the latest micro-needling device for performing the treatment. The needles depth is adjusted to suit your skin type and address skin concerns. By applying micro-needling device on your skin, minor injuries are induced into your skin.
Then the growth factors separated from your own blood are injected into your skin. Through this treatment, we provide vital nutrients to your skin which helps in correcting skin conditions leading to amazing and natural skin transformation.
Side Effects of Vampire Facial
You may experience slight swelling and redness following the treatment, which takes a few days to settle. Your skin may peel for 3 to 5 days which takes a week to subside.
Beneficial results of vampire Facial
Over time, the results of Vampire PRP treatment start to become noticeable with improved acne scars, a significant reduction in lines and wrinkles and other skin imperfections. It leaves your skin rejuvenated, firm, plump and glowing.
Why are we special?
At ExpertCentre, your safety always remains our top priority. We ensure to offer those non-surgical cosmetic treatments that give visible and effective results with minimal downtime. Our Vampire PRP facial treatment is tailored to treat your skin problems. We carefully examine your skin at the initial consultation and discuss the available treatment options. Our specialists recommend the best facial skin treatment that suits best to your skin rejuvenation needs.
Ready to get a restful and hydrated skin like that of leading Hollywood celebs? Visit Expert Centre!
Central London
Expert Centre,
31-32 Eastcastle Street,
London W1W 8DL
Monday to Friday:
9am – 7pm
Saturday:
10am – 5pm

Tube Station:
Oxford Circus
Kensington Clinic
Vicarage House,
58-60 Kensington Church Street
W8 4DB
Tuesday to Friday:
10am - 7pm
Saturday to Sunday:
10am - 5pm

Tube Station: Notting Hill,
Kensington High Street
Chiswick Clinic
36 Devonshire Road,
Chiswick,
W42HD
Monday to Friday:
10am - 7pm
Saturday to Sunday:
10am - 4pm

Tube Station:
Turnham Green
Maida Vale Clinic
4 Sutherland Avenue,
London
W9 2HQ
Tuesday to Friday:
10am - 7pm
Saturday to Sunday:
10am - 4pm

Tube Station:
Royal Oak, Warwick Ave,
Maida Vale
Colindale Clinic
12 Holmstall Parade,
Colindale
HA8 5HX
Tuesday to Friday:
10am - 7pm
Saturday to Sunday:
10am - 4pm

Tube Station:
Burnt Oak
Little Avenue Clinic
2 Little Avenue,
Leicester,
LE4 5EN
Tuesday to Friday:
10am - 7pm
Saturday to Sunday:
10am - 5pm