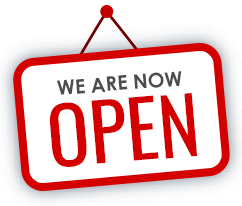 HIFU
Facelift
Schedule your appointment for HIFU Facelift Treatment now!
BOOK YOUR FREE CONSULTATION NOW
BOOK YOUR FREE CONSULTATION NOW
Turn Back the Hands of Time Without Undergoing Facelift Surgery
Rejuvenate Your Ageing Skin with HIFU Non-Surgical Facelift, Naturally
At Expert Centre, we offer the latest revolutionary non-invasive HIFU facelift treatment to turn back the hands of time and remove the signs of ageing. This advanced medical ultrasound technology lifts, tightens and smoothens your face, neck and décolletage without facelift surgery.
What is HIFU?
HIFU stands for ''high intensity focused ultrasound'' treatment, also called ''Ultherapy''. This safe and non-surgical cosmetic procedure is designed to counteract the ageing and gravity effects on your skin. Through HIFU ultrasound facelift treatment, your body's natural regenerative response is stimulated.
Moreover, it gently and progressively tightens and lifts your facial skin to give you tighter, lifted and rejuvenated skin.
For visible results, most people need only one HIFU facelift treatment; however, the results may vary from individual to individual. The treatment gives instant results which continue to improve for up to 3 months and last for more than 6 months afterwards.
You may experience slight pricking during the treatment and mild swelling, redness, soreness and tenderness after treatment. But these are only temporary conditions which resolve in a few days, and you can immediately return to your daily routine.
Benefits of Taking Non-Surgical 3D HIFU Facelift from Expert Centre
As a leading cosmetic treatments clinic in the UK, we offer a cost-effective alternative to surgical facelift treatment. Our innovative 3D HIFU non-surgical facial lift treatment restores your younger looks, improves complexion, skin texture and tone without downtime. Other benefits include:
Improvement in the appearance of lines and wrinkles

Lifting of drooping brows

Treats crow's feet and gives a refreshing look to eyes area

Lifts sagging cheeks

Improves nasolabial folds, mouth and jaw areas

Lifts neck and give better define the jawline
Your Title Goes Here
Your content goes here. Edit or remove this text inline or in the module Content settings. You can also style every aspect of this content in the module Design settings and even apply custom CSS to this text in the module Advanced settings.
How HIFU Non-Surgical Facelift Works?
The high-intensity ultrasound technology targets the deep layers of skin where it transfers energy to boost a natural healing process of your body. It does not injure or damage the surface skin layer due to which there are no bleedings, cuts and downtime. The HIFU facelift treatment enhances collagen level within skin tissues, which helps in reducing ageing signs, giving you a refreshed and younger appearance. This treatment is suitable for all types of skin and complexions.
Non-surgical HIFU Facelift Cost
The cost of HIFU facelift treatment at Expert Centre is affordable and highly competitive. However, you need to consult our expert to know the exact cost of HIFU facelift treatment.
With the use of state-of-the-art HIFU technology, we restore your lost youthful looks making you appear years younger than your actual age without going under the knife.
Central London
Expert Centre,
31-32 Eastcastle Street,
London W1W 8DL
Monday to Friday:
9am – 7pm
Saturday:
10am – 5pm

Tube Station:
Oxford Circus
Kensington Clinic
Vicarage House,
58-60 Kensington Church Street
W8 4DB
Tuesday to Friday:
10am - 7pm
Saturday to Sunday:
10am - 5pm

Tube Station: Notting Hill,
Kensington High Street
Chiswick Clinic
36 Devonshire Road,
Chiswick,
W42HD
Monday to Friday:
10am - 7pm
Saturday to Sunday:
10am - 4pm

Tube Station:
Turnham Green
Maida Vale Clinic
4 Sutherland Avenue,
London
W9 2HQ
Tuesday to Friday:
10am - 7pm
Saturday to Sunday:
10am - 4pm

Tube Station:
Royal Oak, Warwick Ave,
Maida Vale
Colindale Clinic
12 Holmstall Parade,
Colindale
HA8 5HX
Tuesday to Friday:
10am - 7pm
Saturday to Sunday:
10am - 4pm

Tube Station:
Burnt Oak
Little Avenue Clinic
2 Little Avenue,
Leicester,
LE4 5EN
Tuesday to Friday:
10am - 7pm
Saturday to Sunday:
10am - 5pm