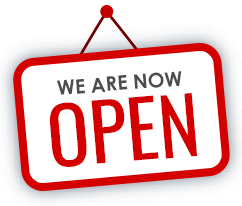 Refresh
Peel
Schedule your appointment now to have fresh, clean and amazing skin!
BOOK YOUR FREE CONSULTATION NOW
BOOK YOUR FREE CONSULTATION NOW
Get Unique Refresh Peel for Amazing Skin Rejuvenation
Giving a Naturally Refreshing and Rejuvenating Twist to Your Skin
All of us wish that we could turn back the hands of time and achieve the youthful skin that we have in our early years. With refresh peel, it is possible to return the youthful state of your skin. The refresh skin peel treatment gives you bright, smooth and healthy skin. This amazing chemical peel treatment freshens up your skin and gives it a youthful radiance that you long for.
What is Refresh Peel?
Refresh peel is a chemical skin peel treatment that combines diverse natural fruit acids to remove the dead skin cells from the skin surface. This versatile exfoliating chemical peel gently works on the upper skin layers without causing irritation, rashes or burning. You get instantly brightened and smooth skin with just one treatment.
You may feel mild burning, tingling and redness after the peel. The dead skin layers peel off for few days after which you notice new and fresh skin. Your complexion appears visibly improved, and there is a significant improvement in fine lines, enlarged pores and pigmentation.
Your Title Goes Here
Your content goes here. Edit or remove this text inline or in the module Content settings. You can also style every aspect of this content in the module Design settings and even apply custom CSS to this text in the module Advanced settings.
How does it work?
Refresh chemical skin peel treatment is custom-designed to treat your specific skin issues. The depth of this skin peel is adjusted according to your skin type and skin sensitivity.
We do a patch test before applying the peel to ensure its safety and efficacy. This fusion is evenly applied on the face and left for few minutes after which it is removed. The peeling solution peels off the dead and damaged layers of skin to reveal fresh and healthy skin.
Why choose us?
At Expert Centre, our focus remains on providing you with the most effective and safe skin treatments that give noticeable results. Our professional skin specialists create a personalised skin treatment plan that is tailored to meet your needs. All our treatments are performed in a safe, hygienic and comfortable environment of our clinical facility. We ensure to adopt the best practices which maximise the treatment results.
Central London
Expert Centre,
31-32 Eastcastle Street,
London W1W 8DL
Monday to Friday:
9am – 7pm
Saturday:
10am – 5pm

Tube Station:
Oxford Circus
Kensington Clinic
Vicarage House,
58-60 Kensington Church Street
W8 4DB
Tuesday to Friday:
10am - 7pm
Saturday to Sunday:
10am - 5pm

Tube Station: Notting Hill,
Kensington High Street
Chiswick Clinic
36 Devonshire Road,
Chiswick,
W42HD
Monday to Friday:
10am - 7pm
Saturday to Sunday:
10am - 4pm

Tube Station:
Turnham Green
Maida Vale Clinic
4 Sutherland Avenue,
London
W9 2HQ
Tuesday to Friday:
10am - 7pm
Saturday to Sunday:
10am - 4pm

Tube Station:
Royal Oak, Warwick Ave,
Maida Vale
Colindale Clinic
12 Holmstall Parade,
Colindale
HA8 5HX
Tuesday to Friday:
10am - 7pm
Saturday to Sunday:
10am - 4pm

Tube Station:
Burnt Oak
Little Avenue Clinic
2 Little Avenue,
Leicester,
LE4 5EN
Tuesday to Friday:
10am - 7pm
Saturday to Sunday:
10am - 5pm