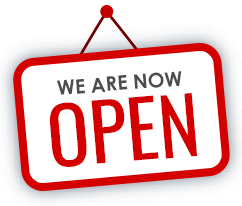 Acne
Peel
Book your appointment now for our uniquely designed acne peel!
BOOK YOUR FREE CONSULTATION NOW
BOOK YOUR FREE CONSULTATION NOW
Acne free, flawless skin without downtime
Reveal Your Best Self with Expert Centre
Our top-of-the-range acne peel treatment is safe for all skin types. This treatment reveals the deeper layers of your skin, stimulates the production of healthy skin cells and exfoliates the dead skin cells to clear your skin out of any adverse skin's invader. The distinguishing feature of acne peel is that it contains zero downtime. Your skin becomes even, gets rid of acne, makes your dull skin texture glow, and reduces the ageing signs.
Determine if you are a fit candidate?
The chemical peel for acne at our clinic is very safe and involves no casting down of skin. The treatment is, therefore, perfectly suitable for sensitive skin as no intense chemical agents are administered. To sum it up, if you have mild to moderate skin acne concerns, then you will likely be able to benefit from this treatment.
However, in the following cases, you may be prevented by undergoing skin peel for acne:
Allergic to aspirin

The targeted skin has active herpes or fungal/bacterial infection.

If the client is allergic to any of the ingredients involved in the procedure

Application of face waxing cream, epilight, or depilatory in the past 48 hours.

Prevalent connective tissue disorders

If you are a pregnant woman
Preparation and Application at Our Clinic
Our team of aesthetic experts takes all the necessary steps to carry out Chemical peels for acne scars. Before the administration of acne peel treatment, our experts have a detailed discussion with you to know about your lifestyle, medical history, and skin concerns. This conversation helps our aesthetic practitioner to confirm the suitability of the procedure and to make you comfortable.
Here are the steps carried out during the procedure:
Any makeup or debris is thoroughly removed from the skin by wiping it with salicylic acid.

The skin is then prepared for the acne peel by using a peel prep.

The application of the peel on the entire face comes next while the skin is kept cool with a fan nearby.

Followed by it, a second peel layer is applied on the face, and even a third layer may be applied if needed.

The skin is carefully dried under a fan and is then soaked in ice-chilled water.

Just 15 minutes later, the peel is removed.

To soothe the skin, an intense vitamin C and oil-free moisture are applied to the skin.
What to Expect?
The procedure typically lasts for around 30-45 minutes maximum and requires no downtime. Walk straight to your home or office without any restrictions. However, in rare cases, some side effects may be seen, which are the following:
Redness and inflammation on the targeted skin area.

The skin may become sensitive to the sun, and you'll need to apply sun protection to your skin.

Mild dryness and flaking may be observed in a particular skin area.
As this chemical peel involves no shedding of the surface of the skin, it is relatively safe and causes minimal irritation or side effects.
Central London
Expert Centre,
31-32 Eastcastle Street,
London W1W 8DL
Monday to Friday:
9am – 7pm
Saturday:
10am – 5pm

Tube Station:
Oxford Circus
Kensington Clinic
Vicarage House,
58-60 Kensington Church Street
W8 4DB
Tuesday to Friday:
10am - 7pm
Saturday to Sunday:
10am - 5pm

Tube Station: Notting Hill,
Kensington High Street
Chiswick Clinic
36 Devonshire Road,
Chiswick,
W42HD
Monday to Friday:
10am - 7pm
Saturday to Sunday:
10am - 4pm

Tube Station:
Turnham Green
Maida Vale Clinic
4 Sutherland Avenue,
London
W9 2HQ
Tuesday to Friday:
10am - 7pm
Saturday to Sunday:
10am - 4pm

Tube Station:
Royal Oak, Warwick Ave,
Maida Vale
Colindale Clinic
12 Holmstall Parade,
Colindale
HA8 5HX
Tuesday to Friday:
10am - 7pm
Saturday to Sunday:
10am - 4pm

Tube Station:
Burnt Oak
Little Avenue Clinic
2 Little Avenue,
Leicester,
LE4 5EN
Tuesday to Friday:
10am - 7pm
Saturday to Sunday:
10am - 5pm