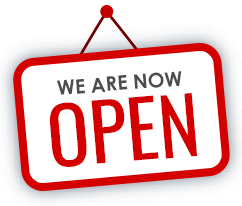 Laser Skin
Tightening
Book your appointment now to have youthful skin at any age without surgery!
BOOK YOUR FREE CONSULTATION NOW
BOOK YOUR FREE CONSULTATION NOW
Appear Youthful and Beautiful without taking face-lift surgery
Anti-Ageing  Skin Tightening Treatment at Expert Center
Fine lines, wrinkles and skin laxity are the hallmarks of ageing. If you have started developing these signs of ageing, you need to take anti-ageing skin treatment. With the advancement in cosmetic medicine, it has become possible to achieve tight, firm and youthful skin without facelift surgery.
Expert Centre offers the most advanced laser skin tightening treatment that helps you restore your youthful looks without undergoing a surgical facelift procedure. Our qualified and experienced professionals have successfully helped hundreds of clients to restore their younger and beautiful looks in a quick, safe and effective way. We use state-of-the-art Nd: YAG laser technology to turn back the clock of time for you. We strictly follow all treatment and safety protocols to ensure the best results with minimal to no downtime.
Side Effects and Downtime of Laser Skin Tightening
As the beams of the laser heat your dermis skin layer, you might feel the heat and burning sensations. However, for most of our clients, the skin tightening is well-tolerated. There is a feeling of mild sunburn after having the treatment, which is only for a short time.
Overall, it's a safe and quick lunchtime procedure which does not leave any mark or scar. Your skin becomes photosensitive, so you need to keep your skin safe from sun exposure by applying a strong SPF sunscreen.
Laser Face tightening treatment results
Although results are not instantly visible, you see significant improvements in your skin laxity, fine lines and wrinkles over time as collagen production stimulates. Your skin appears more beautiful, smooth, bright and rejuvenated after a few months.
Your Title Goes Here
Your content goes here. Edit or remove this text inline or in the module Content settings. You can also style every aspect of this content in the module Design settings and even apply custom CSS to this text in the module Advanced settings.
How our best skin tightening treatment works?
As we use the latest laser skin tightening equipment, it penetrates deeper into your dermis skin layer to stimulate natural skin healing. This bulk heating is transferred to the dermis stimulates and improves natural collagen and elastin production, which tightens your skin from inside out. It is a clinically proven treatment that gives visible results, quickly and efficiently.
Who Can Take the laser skin treatment?
Ideal candidates for the laser skin tightening treatment are those men and women who are in their 30s, 40s, 50s and 60s. It can also be taken as preventing anti-ageing treatment to preserve your youthful looks. It is most effective for people who are experiencing mild to moderate ageing signs.
Central London
Expert Centre,
31-32 Eastcastle Street,
London W1W 8DL
Monday to Friday:
9am – 7pm
Saturday:
10am – 5pm

Tube Station:
Oxford Circus
Kensington Clinic
Vicarage House,
58-60 Kensington Church Street
W8 4DB
Tuesday to Friday:
10am - 7pm
Saturday to Sunday:
10am - 5pm

Tube Station: Notting Hill,
Kensington High Street
Chiswick Clinic
36 Devonshire Road,
Chiswick,
W42HD
Monday to Friday:
10am - 7pm
Saturday to Sunday:
10am - 4pm

Tube Station:
Turnham Green
Maida Vale Clinic
4 Sutherland Avenue,
London
W9 2HQ
Tuesday to Friday:
10am - 7pm
Saturday to Sunday:
10am - 4pm

Tube Station:
Royal Oak, Warwick Ave,
Maida Vale
Colindale Clinic
12 Holmstall Parade,
Colindale
HA8 5HX
Tuesday to Friday:
10am - 7pm
Saturday to Sunday:
10am - 4pm

Tube Station:
Burnt Oak
Little Avenue Clinic
2 Little Avenue,
Leicester,
LE4 5EN
Tuesday to Friday:
10am - 7pm
Saturday to Sunday:
10am - 5pm