Vascular
Don't let thread veins, broken veins, spider veins, leg veins and red blood spots take away your beauty. Remove them with our laser vein removal process.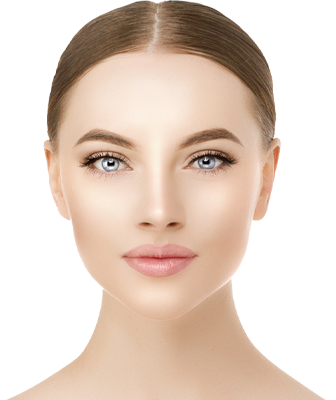 Ideal treatments for visible veins
If you are one of the many people in the UK suffering from facial blush, Thread veins, Broken veins, Spider veins, Blood spots on your thighs, legs and abdomen, our range of vein removal treatments are ideal for you. Our treatments, considered as the most effective in the entire UK, help to instantly calm your skin and treat all kinds of ugly appearing veins that are hiding your beauty.
Why ExpertCenter's vein removal process?
These effective treatments when conducted by our world-renowned and highly qualified experts result in a smooth finish and lowered inflammation and reduced redness up to 90%. We also take care of rosacea and give you promising results at the most affordable rates in the UK.
Results of vascular treatments
The best thing about our vein removal procedures is that they produce immediate results.
Reduction in redness by 90%
Vein removal from legs gives you smooth pins
Smooth, calm and clear skin
Here's What Our
Clients Have to Say!
Carla's Story
For the last 3,4 years, I couldn't wear my favorite skirts and to make matters worse, I had to wear jeans at the beach and pools. Thanks to expert center, now I'm free to wear whatever I want.
Sushmita's Story
Unsightly veins at my legs were stealing the show and I was always low on confidence. These purple and reddish appearance on my thighs and calves was hurting self-esteem. Then I got to know about them from social media and the rest is history. Thankyou expert center.
Aiden's story
I had wasted a lot of my hard-earned money on vein removal treatment by visiting a couple of clinics in Central London but to no avail. I read them on internet and decided to give them a try. I couldn't believe my eyes after seeing my thigh's. The redness and visible flushing caused by veins started disappearing. There is no reason why I shouldn't visit them again. I totally recommend expert centre.
Central London
Expert Centre,
31-32 Eastcastle Street,
London W1W 8DL
Monday to Friday:
9am – 7pm
Saturday:
10am – 5pm

Tube Station:
Oxford Circus
Kensington Clinic
Vicarage House,
58-60 Kensington Church Street
W8 4DB
Tuesday to Friday:
10am - 7pm
Saturday to Sunday:
10am - 5pm

Tube Station: Notting Hill,
Kensington High Street
Chiswick Clinic
36 Devonshire Road,
Chiswick,
W42HD
Monday to Friday:
10am - 7pm
Saturday to Sunday:
10am - 4pm

Tube Station:
Turnham Green
Maida Vale Clinic
4 Sutherland Avenue,
London
W9 2HQ
Tuesday to Friday:
10am - 7pm
Saturday to Sunday:
10am - 4pm

Tube Station:
Royal Oak, Warwick Ave,
Maida Vale
Colindale Clinic
12 Holmstall Parade,
Colindale
HA8 5HX
Tuesday to Friday:
10am - 7pm
Saturday to Sunday:
10am - 4pm

Tube Station:
Burnt Oak
Little Avenue Clinic
2 Little Avenue,
Leicester,
LE4 5EN
Tuesday to Friday:
10am - 7pm
Saturday to Sunday:
10am - 5pm