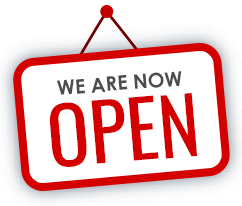 Cosmelan
Melasma Peel
Are you ready to get rid of melasma? Book your appointment now!
BOOK YOUR FREE CONSULTATION NOW
BOOK YOUR FREE CONSULTATION NOW
Achieve Smooth, Even, Fresh and Radiant Skin
Be The Best Version of Yourself
At Expert Centre, we offer advanced skin treatments to help you resolve your skin concerns. Our custom-tailored skin treatments give you smooth, lustrous, beautiful, and glowing complexion which you have dreamed of.
What is Melasma?
Melasma is one of the common types of pigmentation which causes the appearance of grey or brown patches on your skin. It usually targets face and is common among women. As this discolouration of skin lies deep within the layers of skin, often medications are unable to target it.
What is Cosmelan Melasma Peel?
Cosmelan Melasma Peel is a unique skin peel treatment especially effective for melasma. It reduces the melanin (skin colour pigment) from within the skin, which is responsible for skin darkening.
Cosmelan Peel Duration and Downtime
It takes about 40-60 minutes to complete the peel treatment. It is a painless procedure; however, when your skin gets peeled in a day or two, you may feel mild burning, redness, tingling and itching which subsides in a few weeks. As it's a medium to deep skin peel treatment, you may need to take a week off from work.
A Clinically Strong Point
The results of various clinical studies have proved the effectiveness of Cosmelan, which reduces discolouration of skin up to 80%. As skin layers peel off and regenerate new skin, the dark, discoloured blotches of melasma are significantly reduced in appearance.
Why Expert Centre?
As an expert in skincare treatments, Expert Centre provides you with safe, highly effective and quick treatment for melasma. Our professionals are trained and experienced in performing Cosmelan peel. We develop a personalised treatment plan after analysing your extent of melasma and skin type. This enables us to determine the skin peel depth and sessions required to achieve desired results.
Your Title Goes Here
Your content goes here. Edit or remove this text inline or in the module Content settings. You can also style every aspect of this content in the module Design settings and even apply custom CSS to this text in the module Advanced settings.
How Cosmelan Melasma Peel Works?
Our Cosmelan peel has kojic acid and other highly effective skin lightening active ingredients which quickly induce depigmentation within your skin layers. The treatment inhibits the production of melanin.
Who is suitable for Cosmelan Peel?
If you have tried a variety of other treatments to get rid of melasma and failed to get desired results, then you are the perfect candidate for this treatment.
How Many Cosmelan Treatment Sessions Are Required?
This depends on the extent of melasma. But in most cases, results become noticeable after the first skin peel treatment.
Central London
Expert Centre,
31-32 Eastcastle Street,
London W1W 8DL
Monday to Friday:
9am – 7pm
Saturday:
10am – 5pm

Tube Station:
Oxford Circus
Kensington Clinic
Vicarage House,
58-60 Kensington Church Street
W8 4DB
Tuesday to Friday:
10am - 7pm
Saturday to Sunday:
10am - 5pm

Tube Station: Notting Hill,
Kensington High Street
Chiswick Clinic
36 Devonshire Road,
Chiswick,
W42HD
Monday to Friday:
10am - 7pm
Saturday to Sunday:
10am - 4pm

Tube Station:
Turnham Green
Maida Vale Clinic
4 Sutherland Avenue,
London
W9 2HQ
Tuesday to Friday:
10am - 7pm
Saturday to Sunday:
10am - 4pm

Tube Station:
Royal Oak, Warwick Ave,
Maida Vale
Colindale Clinic
12 Holmstall Parade,
Colindale
HA8 5HX
Tuesday to Friday:
10am - 7pm
Saturday to Sunday:
10am - 4pm

Tube Station:
Burnt Oak
Little Avenue Clinic
2 Little Avenue,
Leicester,
LE4 5EN
Tuesday to Friday:
10am - 7pm
Saturday to Sunday:
10am - 5pm