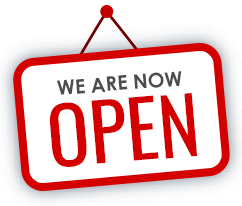 Facial Dermal
Fillers London
Schedule your appointment now for facial dermal fillers to regain your youthful looks without surgery!
BOOK YOUR FREE CONSULTATION NOW
BOOK YOUR FREE CONSULTATION NOW
Non-Surgical Facelift Treatment for A Young and Refreshed Appearance
Quick Non-Surgical Facelift Treatment for Instant Results
If signs of ageing such as fine lines, wrinkles and loss of facial volume have started to show on your face and décolletage, it's time to consider a facelift treatment. However, you may not be ready to take the surgical facelift treatment and undergo the long recovery period, or if you do want to, it might be too heavy on your pocket.
The Best Alternative to Surgical Facelift
Non-surgical facelift with fillers is an excellent alternative to surgical facelift treatment which gives you youthful appearance with instant results and minimal downtime. You do not need to wait for months to see the results that too unpredictable.
At Expert Centre, we are specialists in performing facial dermal fillers london treatment that enables you to restore your youthful looks and appear fresh again. There is no need for general anaesthetic, and no bleeding and cutting is involved. Our specialists craft a custom-tailored facial fillers treatment plan which addresses your specific ageing concerns.
Results of Facial Dermal Fillers London
You can see instant results without downtime while the full results become apparent in a day or two. Beneficial results you get are:
Instant plumping of face

Natural Facelift

A smooth young and youthful appearance
Conditions and areas which facial dermal fillers can effectively treat:
Cheeks that have become flat

Forehead and laughter lines

Facial asymmetry

Hollows under eyes area

Lines extending from nose to the mouth

Lines that form on the neck due to ageing
Your Title Goes Here
Your content goes here. Edit or remove this text inline or in the module Content settings. You can also style every aspect of this content in the module Design settings and even apply custom CSS to this text in the module Advanced settings.
Do Facial Dermal Fillers Come with Side-Effects?
The facelift treatment with dermal fillers has temporary side effects which include mild swelling, redness and bruising. It resolves in 24 hours.
What Is the Downtime and Procedure Time for Facial Dermal Fillers?
The downtime for this treatment is up to a week, and it takes around 45 minutes for a complete session of facial dermal fillers.
Why Expert Centre?
We have the best equipment in the entire UK, and our state-of-the-art clinic is one of the finest in the UK. All treatments are carried out by trained and experienced Doctors. We offer the most competitive prices without compromising on quality.
So when are you coming to us for the best dermal fillers treatment?
Central London
Expert Centre,
31-32 Eastcastle Street,
London W1W 8DL
Monday to Friday:
9am – 7pm
Saturday:
10am – 5pm

Tube Station:
Oxford Circus
Kensington Clinic
Vicarage House,
58-60 Kensington Church Street
W8 4DB
Tuesday to Friday:
10am - 7pm
Saturday to Sunday:
10am - 5pm

Tube Station: Notting Hill,
Kensington High Street
Chiswick Clinic
36 Devonshire Road,
Chiswick,
W42HD
Monday to Friday:
10am - 7pm
Saturday to Sunday:
10am - 4pm

Tube Station:
Turnham Green
Maida Vale Clinic
4 Sutherland Avenue,
London
W9 2HQ
Tuesday to Friday:
10am - 7pm
Saturday to Sunday:
10am - 4pm

Tube Station:
Royal Oak, Warwick Ave,
Maida Vale
Colindale Clinic
12 Holmstall Parade,
Colindale
HA8 5HX
Tuesday to Friday:
10am - 7pm
Saturday to Sunday:
10am - 4pm

Tube Station:
Burnt Oak
Little Avenue Clinic
2 Little Avenue,
Leicester,
LE4 5EN
Tuesday to Friday:
10am - 7pm
Saturday to Sunday:
10am - 5pm