Book Your Free Consultation!
Why consider Laser Hair Removal?
We have specific lasers for treating darker Indian Asian skin.
Excessive hair growth is a common concern for Men and Women of this skin type.
Our new advanced technology can safely treat this skin type with minimal problems.
We have successfully treated thousands of Men and Women of this skin type.
Science of our Laser
Our Laser for Indian Asian Arabic skin does not have a very good Melanin absorption which means that it safe to use on this skin type.
The reduced melanin absorption results in less skin heating compared to other Lasers and there is a lower risk of epidermal damage.
In fact, it is poorly absorbed by Melanin, Blood and Water. The reduced absorption for these chromophores means that the Laser penetration depths are relatively high. This enables the laser energy to easily reach the hair bulb and bulge region and cause follicular damage, resulting in long-lasting hair reduction.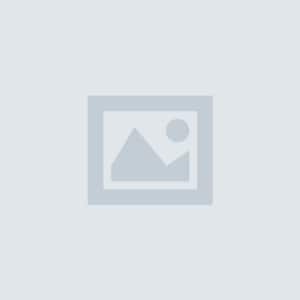 Side Effects of Laser Hair Removal
Following the laser hair removal treatment, a few minor and temporary side effects may occur. These conditions generally fade away in a few days. If any of the condition persists, you should immediately get in touch with us.
Mild skin irritation and redness
Minor crusting in the treated area
Your Title Goes Here
Your content goes here. Edit or remove this text inline or in the module Content settings. You can also style every aspect of this content in the module Design settings and even apply custom CSS to this text in the module Advanced settings.
How effective is the treatment on Indian Asian Arabic Skin?
The treatment is just as effective as Light Skin.
The number of sessions you need depends on your skin colour and the type of hair.
The Laser works best on Light skin Dark hair. However, with our experience we get successful results no matter what your skin type.
You will see the following benefits:
Significant Hair Reduction in the treatment area
Finer softer Hairs.
Less pigmented Light colour Hairs.
Eradication of thick coarse Terminal Hairs.
Smoother Softer Baby Skin. Laser is proven to improve skin texture, heating up the dermis stimulates collagen production.
Eradication of Ingrown hairs.
Why choose us?
These skin types pose more risk because they respond differently to heat than light skin.
With our specific laser technology, we can safely treat Indian Asian skin without any complications.
We have successfully treated thousands of Indian Asian patients.
We have specific Lasers for darker skin which have the least amount of melanin absorption which means it will not pigment the epidermis. Our Laser has the ability to bypass the pigment in the surface of the skin and target the root of the hair.
Our Laser can be used to treat hair on any part of the body.
Indian Asian skin varies in colour from one person to another. We have different treatment protocols that we follow depending on the colour and hair of the skin.
We have a specific treatment protocol that is gentle on these skin types but gives effective long lasting results.
Our Laser Practitioners have received specialised training in laser hair removal for ethnic tones and this is an invaluable safeguard.
4 Easy steps for Hair-free skin
Hair-free Consultation
This is a Free consultation with our laser technician to determine your skin and hair type and assess whether you are suitable for treatment.
Hairfree Test Patch

The laser technician will perform your requested treatment on a small area to check for suitability and skin reaction. You will need to wait one to two weeks after the test patch before you can book your session.
Hairfree Treatment

The treatment is performed by our trained and certified therapists. Our therapists have been trained under the guidance of a Laser Protection Advisor and a Consultant Nurse and have reached the standard required by Polaris, Candela and Lynton training schools to operate these machines safely.
Hairfree Post Treatment Advice

After your treatment you need to follow the post treatment advice. Your skin is photo sensitive after being exposed to a laser, so the most important thing to remember is to protect your skin by using a minimum of SPF 50 and not use any harsh chemicals on the treatment area during the course of the treatment.
Schedule your appointment now for Laser Hair Removal and enjoy hair-free body!