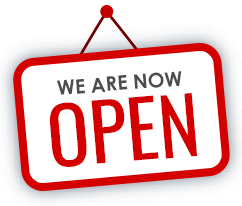 Non Surgical
Nose Job
Book your consultation to know more about non-surgical nose job and achieve the desired contour!
BOOK YOUR FREE CONSULTATION NOW
BOOK YOUR FREE CONSULTATION NOW
Have your nose reshaped, without surgery, by taking non-surgical liquid nose job
Non-surgical Rhinoplasty for Nose Reshaping
The nose is the primary feature on your face that grasps everyone's attention. A deformed or imperfect nose shape or size can make your facial appearance unpleasant. Until now, the only way to correct the nasal imperfections was a conventional surgical rhinoplasty procedure, but it involves a lengthy recovery period with other risks.
Why Consider Non Surgical Nose Job?
The innovative non-surgical nose job procedure provides you with an amazing opportunity to correct your nose shape and achieve dramatic results without painful surgery. This excellent non-surgical lunchtime nose job procedure has no downtime, and it gives immediate results.
You can even see the results during the treatment. The minimally invasive liquid nose job procedure uses advanced dermal fillers for reshaping the nose and to improve its appearance. It produces dramatic improvements in your overall facial looks.
Side Effects of Non Surgical Nose Job
There are a few temporary side effects of this treatment like mild bruising, redness and swelling. However, these conditions fade away within a couple of days.
Non-Surgical Nose Job Treatment At Expert Centre
Expert Centre offers the expert non-surgical liquid nose job procedure performed by trained, certified and experienced cosmetic practitioners. Our experts carefully analyse your facial anatomical structure before creating a bespoke non-surgical rhinoplasty treatment for you.
By using our artistic approach, we take into account different facial angles along with symmetries to craft a minimally invasive liquid rhinoplasty procedure that gives natural and visible results.
We choose the appropriate dermal filler for non-surgical nose job treatment that suits your skin type and addresses your nose reshaping concerns.
Who Is Suitable for Lunchtime Nose Job?
Anyone having following nasal imperfections can be a suitable candidate for the procedure:
Flat nose bridge
A small nose that requires a build-up
People with a hooked or crooked nose
Asymmetrical nose
Mild to moderate Nasal tip dropping
Mild to moderate nasal humps or bumps
Nose ageing; volume loss due to dissolving of soft tissues
People who cannot afford to take a surgical nose job
People who are afraid of surgical rhinoplasty
Trauma or nose injury which alters the nose shape
Your Title Goes Here
Your content goes here. Edit or remove this text inline or in the module Content settings. You can also style every aspect of this content in the module Design settings and even apply custom CSS to this text in the module Advanced settings.
Is there any downtime of a liquid nose job?
This treatment doesn't come with any downtime. It means you can continue to perform your daily activities after taking the injections without a problem.
How much time does it take?
It is a lunchtime treatment and if you have one free hour, you can go for it as it only takes 25-35 minutes.
Are the results instant or I'll have to wait for it?
The results of non-surgical rhinoplasty are instant and help to correct the minor nose imperfections while giving you a natural-looking symmetrical nose. However, remember that it is not effective if you want to reduce the size of your nose.
To get a perfectly shaped nose like that of Cleopetra, contact Expert Centre now!
Central London
Expert Centre,
31-32 Eastcastle Street,
London W1W 8DL
Kensington Clinic
Vicarage House,
58-60 Kensington Church Street
W8 4DB
Chiswick Clinic
36 Devonshire Road,
Chiswick,
W42HD
Maida Vale Clinic
4 Sutherland Avenue,
London
W9 2HQ
Colindale Clinic
12 Holmstall Parade,
Colindale
HA8 5HX
Little Avenue Clinic
2 Little Avenue,
Leicester,
LE4 5EN