Blemishes
Treatments
Book your appointment now to get rid of unsightly skin tags, warts and milia, quickly and effectively!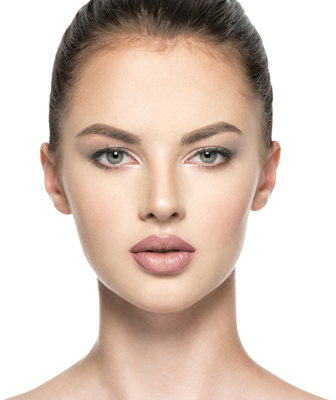 Root Out All Your Blemishes and Get Spotless Skin with Our Blemish Treatments
Do You Have Skin Tags, Milia or Warts on Your Skin?
Many people develop small skin growths or lumps on the skin, which are harmless. Although these skin growths do not cause any harm to you, they give an unpleasant feeling. At Expert Centre, we understand that these unsightly yet problematic skin growths are a cause of discomfort for you.
The Real Perk of Using the Expert Centre
We offer highly effective and quick blemish removal treatments that will give you satisfaction and peace of mind. Our professional experts analyse your skin condition and educate you regarding it to put you at ease. We also explain the skin tag removal, milia or wart removal treatment to you, which we carry out to address your issue.
Types of Blemishes and Skin Growths We Effectively Remove
Expert Center is your premium skincare partner where we offer a range of specialised skin treatments to give you flawless, smooth and amazing looking skin. We offer effective treatments for following different types of blemishes, marks and skin growths:
Seborrheic Warts (raised and rough skin lesions in various colours)
Senile Lentigines (flat and coloured sun or age spots)
Milia or Milk Spots (hard and tiny white coloured skin lumps formed of keratin)
Plain skin warts (raised and rough skin lesions)
Actinic Keratosis (rough and slightly raised sun-damaged skin patch)
Fibroepithelial Papillomata (different skin tags)
Sebaceous Hyperplasia (flesh or white coloured and an enlarged sebaceous gland that are often mistaken as Milia)
Get Personalised Blemish Treatment from Expert Centre London
As an established skin treatment clinic in London, Expert Centre offers personalised blemish treatments that our experts plan according to your specific issue. We ensure that you feel completely comfortable and confident when you take treatment from us. Our professional, qualified and trained experts treat your skin conditions, quickly and effectively with little to no downtime.
Book Your Free Consultation and Get Personalised Treatment
If you have several skin blemishes such as skin tags, milia and warts, our experts discuss the available treatment options and provide you with a suitable treatment plan. Whether you need skin tag removal, wart removal or milia removal treatment, we discuss regarding the available treatments and give you complete information that will help you make an informed decision.
Central London
Expert Centre,
31-32 Eastcastle Street,
London W1W 8DL
Monday to Friday:
9am – 7pm
Saturday:
10am – 5pm

Tube Station:
Oxford Circus
Kensington Clinic
Vicarage House,
58-60 Kensington Church Street
W8 4DB
Tuesday to Friday:
10am - 7pm
Saturday to Sunday:
10am - 5pm

Tube Station: Notting Hill,
Kensington High Street
Chiswick Clinic
36 Devonshire Road,
Chiswick,
W42HD
Monday to Friday:
10am - 7pm
Saturday to Sunday:
10am - 4pm

Tube Station:
Turnham Green
Maida Vale Clinic
4 Sutherland Avenue,
London
W9 2HQ
Tuesday to Friday:
10am - 7pm
Saturday to Sunday:
10am - 4pm

Tube Station:
Royal Oak, Warwick Ave,
Maida Vale
Colindale Clinic
12 Holmstall Parade,
Colindale
HA8 5HX
Tuesday to Friday:
10am - 7pm
Saturday to Sunday:
10am - 4pm

Tube Station:
Burnt Oak
Little Avenue Clinic
2 Little Avenue,
Leicester,
LE4 5EN
Tuesday to Friday:
10am - 7pm
Saturday to Sunday:
10am - 5pm