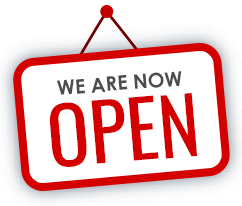 Milia
Removal
Book your appointment now for milia removal and have smooth, healthy skin!
BOOK YOUR FREE CONSULTATION NOW
BOOK YOUR FREE CONSULTATION NOW
Achieve clear and healthy skin with Milia removal treatment
Expert Milia Removal Treatment at Expert Centre
Do you have unattractive milia on your face or eyes that make you feel embarrassed and self-conscious? Expert Centre provides you with effective and safe milia spot removal treatment that removes your unsightly skin bumps to give you clear, smooth and healthy skin.
Our state-of-the-art facility has trained and experienced professionals who perform the treatment with expertise. You feel confident, comfortable and safe while having treatment from us. We personalize your treatment according to your skin and milia type after careful skin analysis.
What is Milia?
Milia is a small yellowish or whitish bump that forms under the skin. The milia are usually 1-2mm in size and forms when the keratin or flakes of skin gets trapped underneath the skin layer. It commonly appears on the face around the cheeks and eyes area. However, milia can make its appearance in any body area.
Although milia are harmless condition, it won't go away without proper milia treatment. You cannot take the risk of removing them at home because these are under the skin surface. At Expert Centre, we can easily remove milia with simple and quick treatment. We offer non-surgical milia extraction treatment which effectively removes milia without leaving any scar behind.
Side Effects and Downtime of Milia Removal Treatment
After the milia removal treatment, the area appears like a tiny mosquito bite, and you may feel irritation due to milia extraction. Scabs form, which is noticeable. The scabs take about 2 weeks to resolve. Your treated area may appear red for a few days. The risk of scarring is minimal in both treatments; however, we suggest some aftercare products which promote a speedy recovery. There is no treatment downtime.
How does Milia Removal Treatment work?
As a leading cosmetic clinic, we provide advanced electrolysis treatment for milia removal. A sterile needle is used combined with the electric current, which cauterises milia. First de-roofing of milia is done then the milia contents are extracted. After milia extraction, the natural process of skin healing starts which restore the smoothness and health of your skin. We can perform milia spot removal treatment for all sizes and shapes of milia. A single session of large milia removal is enough to resolve the issue.
Central London
Expert Centre,
31-32 Eastcastle Street,
London W1W 8DL
Monday to Friday:
9am – 7pm
Saturday:
10am – 5pm

Tube Station:
Oxford Circus
Kensington Clinic
Vicarage House,
58-60 Kensington Church Street
W8 4DB
Tuesday to Friday:
10am - 7pm
Saturday to Sunday:
10am - 5pm

Tube Station: Notting Hill,
Kensington High Street
Chiswick Clinic
36 Devonshire Road,
Chiswick,
W42HD
Monday to Friday:
10am - 7pm
Saturday to Sunday:
10am - 4pm

Tube Station:
Turnham Green
Maida Vale Clinic
4 Sutherland Avenue,
London
W9 2HQ
Tuesday to Friday:
10am - 7pm
Saturday to Sunday:
10am - 4pm

Tube Station:
Royal Oak, Warwick Ave,
Maida Vale
Colindale Clinic
12 Holmstall Parade,
Colindale
HA8 5HX
Tuesday to Friday:
10am - 7pm
Saturday to Sunday:
10am - 4pm

Tube Station:
Burnt Oak
Little Avenue Clinic
2 Little Avenue,
Leicester,
LE4 5EN
Tuesday to Friday:
10am - 7pm
Saturday to Sunday:
10am - 5pm