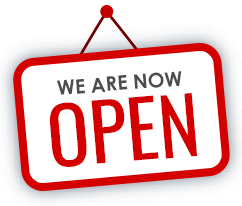 Wart
Removal London
Book your appointment now to have clear, wart-free and healthy skin!
BOOK YOUR FREE CONSULTATION NOW
BOOK YOUR FREE CONSULTATION NOW
Get rid of any types of warts quickly and safely with our wart removal treatment
Accomplish smooth and healthy skin with Expert Center
Warts give an unattractive appearance to the area where they appear. It is one of the most loathed skin conditions that is also infectious. If you have developed warts in any area of your body, you need to get them treated as soon as possible before they spread to other body areas. When you leave them untreated, they will take many years to remove on their own.
Expert Centre offers safe and highly-effective wart removal london treatment that quickly removes warts and gives you smooth, healthy skin. Our trained and qualified experts have years of experience under their belt and performed many wart removal procedures with success.
What is Wart?
A wart is a type of small skin growth which has a rough texture and appears like a small cauliflower or a blister. It can appear on any part of your body but most commonly affect your hands, face and feet. There are different types of warts, including pigmented warts, flat and common warts and plantar warts. These are viral so neglecting them can cause their spread to other areas of your body.
Side Effects and Downtime of Wart Removal
In the case of cauterisation, you may feel slight burning on the target skin area. You may experience residual stinging following the wart removal treatment. We apply topical numbing cream before the treatment to minimise discomfort. The results are instant, and a single treatment is enough for complete wart removal.
Our experts develop customised treatment for wart removal after carefully assessing your skin type and condition. We recommend the most suitable treatment that gives immediate results without downtime.
Our Wart Removal London Treatment Options
At Expert Centre, we offer three wart removal treatment options which include the following:
Cryosurgery: it is effective for large warts on your body. The wart is frozen by using the liquid nitrogen.

Advanced Electrolysis: it is usually used for facial warts. An electric current is used which instantly cauterises warts.

Laser wart treatment: it is recommended for treating seborrhoeic keratosis. It uses a beam of light which burns and destroy the wart.
Central London
Expert Centre,
31-32 Eastcastle Street,
London W1W 8DL
Monday to Friday:
9am – 7pm
Saturday:
10am – 5pm

Tube Station:
Oxford Circus
Kensington Clinic
Vicarage House,
58-60 Kensington Church Street
W8 4DB
Tuesday to Friday:
10am - 7pm
Saturday to Sunday:
10am - 5pm

Tube Station: Notting Hill,
Kensington High Street
Chiswick Clinic
36 Devonshire Road,
Chiswick,
W42HD
Monday to Friday:
10am - 7pm
Saturday to Sunday:
10am - 4pm

Tube Station:
Turnham Green
Maida Vale Clinic
4 Sutherland Avenue,
London
W9 2HQ
Tuesday to Friday:
10am - 7pm
Saturday to Sunday:
10am - 4pm

Tube Station:
Royal Oak, Warwick Ave,
Maida Vale
Colindale Clinic
12 Holmstall Parade,
Colindale
HA8 5HX
Tuesday to Friday:
10am - 7pm
Saturday to Sunday:
10am - 4pm

Tube Station:
Burnt Oak
Little Avenue Clinic
2 Little Avenue,
Leicester,
LE4 5EN
Tuesday to Friday:
10am - 7pm
Saturday to Sunday:
10am - 5pm