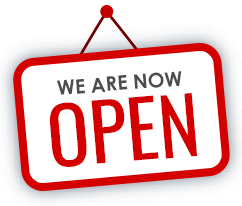 Micro
needling
Get an appointment now to experience natural skin rejuvenation!
BOOK YOUR FREE CONSULTATION NOW
BOOK YOUR FREE CONSULTATION NOW
Promote Natural Skin Firmness, Smoothness and Tightness with Microneedling
Why Go for Microneedling Treatment?
With ageing, your skin becomes dull, loses its elasticity, develop enlarged pores, pigmentation and lines and wrinkles. Acne scars and sun damage can also contribute to the worsening of your condition. Microneedling facial treatment is a fantastic procedure which stimulates the natural process of skin healing from inside to improve your skin conditions, significantly. It offers outstanding skin rejuvenation without downtime.
How We Perform the Treatment?
Before the treatment, we apply a topical numbing cream to make it as painless as possible. During the microneedling treatment, we use the latest hand-held needling device, which creates punctures in your skin. The depth to which the microneedles reach is adjusted according to your skin concerns and type.
These punctures cause minor skin injuries forcing the skin to initiate the process of natural healing and production of collagen. Moreover, we apply potent skin rejuvenation formulations that have vital skin revitalising ingredients which penetrate deeper into the skin to promote faster healing.
You start observing noticeable results in a week or so which continue to improve over time. However, you may need more treatment sessions depending on the condition of your skin.
The complete procedure takes about 45-50 minutes. It may cause redness and mild bleeding at the puncture sites. These are temporary side effects which resolve quickly. You may also experience skin peeling, which stops in about a week as the natural skin healing process accelerates. You can continue your routine tasks because the treatment has minimal downtime.
Your Title Goes Here
Your content goes here. Edit or remove this text inline or in the module Content settings. You can also style every aspect of this content in the module Design settings and even apply custom CSS to this text in the module Advanced settings.
Who Can Take Microneedling Facial Treatment?
Anyone with ageing skin concerns or who wants quick skin rejuvenation without surgical interventions can take the treatment. You get wonderful results, especially if you have acne scars and enlarged pores. The treatment is suitable for all types of skin; however, it is not recommended for people with active acne and those with hypersensitive skin.
Why Are We the Right Choice?
At Expert Centre, we have advanced skin needling equipment and professional experts to perform the treatment. We educate and guide you regarding the available skin treatments that we provide at our facility. Our professionals are trained, qualified and highly-experienced in assessing skin concerns and performing the micro-needling facial treatment. We provide you with a safe, comfortable and hygienic environment where you enjoy having your treatment.
Central London
Expert Centre,
31-32 Eastcastle Street,
London W1W 8DL
Monday to Friday:
9am – 7pm
Saturday:
10am – 5pm

Tube Station:
Oxford Circus
Kensington Clinic
Vicarage House,
58-60 Kensington Church Street
W8 4DB
Tuesday to Friday:
10am - 7pm
Saturday to Sunday:
10am - 5pm

Tube Station: Notting Hill,
Kensington High Street
Chiswick Clinic
36 Devonshire Road,
Chiswick,
W42HD
Monday to Friday:
10am - 7pm
Saturday to Sunday:
10am - 4pm

Tube Station:
Turnham Green
Maida Vale Clinic
4 Sutherland Avenue,
London
W9 2HQ
Tuesday to Friday:
10am - 7pm
Saturday to Sunday:
10am - 4pm

Tube Station:
Royal Oak, Warwick Ave,
Maida Vale
Colindale Clinic
12 Holmstall Parade,
Colindale
HA8 5HX
Tuesday to Friday:
10am - 7pm
Saturday to Sunday:
10am - 4pm

Tube Station:
Burnt Oak
Little Avenue Clinic
2 Little Avenue,
Leicester,
LE4 5EN
Tuesday to Friday:
10am - 7pm
Saturday to Sunday:
10am - 5pm