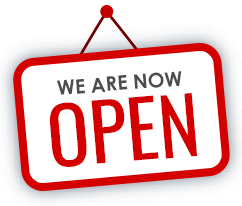 High Frequency
Facial
Book your appointment today or just before your big day!
BOOK YOUR FREE CONSULTATION NOW
BOOK YOUR FREE CONSULTATION NOW
Not Only Heals but Prevents Acne Through Germicidal Effects
High Frequency Facial Treatment
At our clinic, we offer all types of advanced skincare treatments, including high frequency facial for acne. Once a client visits our clinic, a detailed consultation session is held to obtain all the necessary information about the patient. During the consultation, our experts inquire about the client's medical history, lifestyle and other relevant details. This consultation helps our experts to determine if the client is suitable for high-frequency facial treatment or not.
Check Your Suitability for The Treatment
Since the procedure is relatively safe and can be conveniently performed on both men, women, and even children, anyone suffering from mild to moderate acne on the face, back or even chest can undergo this treatment to get relief. The treatment success level is remarkable and it can even be performed just a few days before any big occasion.
However, the following conditions can be an obstacle during high-frequency facial treatment:
Chronic medical conditions

Cancer

Pregnancy

Nervous disorders

Nausea

Epilepsy

Irregular blood pressure levels

Heart ailments

Haemophilia

Pacemakers
Unfortunately, if you have any of the conditions above, you aren't a suitable candidate for the treatment.
Step-By-Step Procedure
The targeted skin is thoroughly cleansed to make sure no oil or residues are left.

After cleaning it, all the necessary preparations are done to make the skin ready for the electrical treatment.

A vitamin C stimulating scrub is applied to perform an exfoliation treatment.

Using a glass electrode, the high-frequency treatment is performed on the targeted skin for 8-10 minutes.

The skin is then masked with an oxygenating sheet.

In the end, an acne serum and oil-free moisturiser are applied to relax the skin.
The treatment commonly takes approximately 20 minutes. Your skin feels very mild electric current during the high-frequency facial treatment. Most of our clients find the treatment profoundly relaxing; however, some may find it slightly different.
Central London
Expert Centre,
31-32 Eastcastle Street,
London W1W 8DL
Monday to Friday:
9am – 7pm
Saturday:
10am – 5pm

Tube Station:
Oxford Circus
Kensington Clinic
Vicarage House,
58-60 Kensington Church Street
W8 4DB
Tuesday to Friday:
10am - 7pm
Saturday to Sunday:
10am - 5pm

Tube Station: Notting Hill,
Kensington High Street
Chiswick Clinic
36 Devonshire Road,
Chiswick,
W42HD
Monday to Friday:
10am - 7pm
Saturday to Sunday:
10am - 4pm

Tube Station:
Turnham Green
Maida Vale Clinic
4 Sutherland Avenue,
London
W9 2HQ
Tuesday to Friday:
10am - 7pm
Saturday to Sunday:
10am - 4pm

Tube Station:
Royal Oak, Warwick Ave,
Maida Vale
Colindale Clinic
12 Holmstall Parade,
Colindale
HA8 5HX
Tuesday to Friday:
10am - 7pm
Saturday to Sunday:
10am - 4pm

Tube Station:
Burnt Oak
Little Avenue Clinic
2 Little Avenue,
Leicester,
LE4 5EN
Tuesday to Friday:
10am - 7pm
Saturday to Sunday:
10am - 5pm