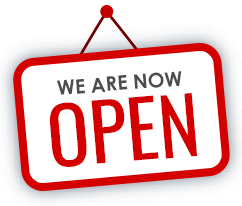 CO2 Laser
Resurfacing
Let us give your skin a new life with our miraculous CO2 Laser Resurfacing. Schedule your appointment now!
BOOK YOUR FREE CONSULTATION NOW
BOOK YOUR FREE CONSULTATION NOW
Significantly Improve Your Skin Conditions with Our Advanced CO2 Laser Treatment
Non-Surgical Approach to Achieve a Rejuvenated and Beautiful Skin
With ageing, the collagen and elastin production within our skin slows down. Collagen is responsible for keeping skin tight, plump and fresh. As you age, the imperfections of your skin such as fine lines, wrinkles, pigmentation and scars become more pronounced. And this is due to decreased collagen and elastin production.
Why Expert Centre?
At Expert Centre, we offer the most advanced CO2 laser resurfacing treatment, which is a highly-effective and non-surgical approach to address multiple skin ageing concerns. Our trained, qualified and experienced professionals tailor the CO2 facial laser treatment to fit your needs.
Our latest CO2 laser  equipment is capable of functioning at different frequencies. We can effectively use it for treating small skin issues such as dull and rough skin to complicated skin issues like acne scars, lines, wrinkles and pigmentation.
Body Areas that are Treatable with CO2 Laser Resurfacing
Face

Neck

Décolletage

And other affected body parts
Duration, results and recovery
The treatment takes about 30 minutes to 1 hour, and full results take some time to appear. The recovery period varies from individual to individual depending on laser depth and the extent to which skin is treated.
Generally, the recovery takes almost 6 to 12 days. The results become visibly noticeable in 4 to 6 weeks after the treatment. You'll observe visible improvements in your skin for nearly up to 6 months.
Your Title Goes Here
Your content goes here. Edit or remove this text inline or in the module Content settings. You can also style every aspect of this content in the module Design settings and even apply custom CSS to this text in the module Advanced settings.
How CO2 Fractional Laser Resurfacing Works?
During the CO2 laser skin resurfacing treatment, our experts deliver concentrated light pulses to the targeted skin area, which removes the top skin layer. This helps in reducing fine lines, wrinkles, pigmentation and scars significantly.
During the process of natural skin healing, the new skin resurfaces which is tight, smoother, clearer and refreshed. As a result, your skin appears healthier, radiant and rejuvenated. The heat released during CO2 facial laser treatment also stimulates the natural collagen production, which helps in firming your skin while breaking down scarred skin tissues and vaporising damaged cells.
Are there any side-effects?
Yes, after CO2 laser resurfacing you might have to face slight redness and mild swelling which may last for about 1 to 3 weeks.
Why opt for CO2 Laser Treatment?
CO2 fractional laser treatment offered at Expert Centre is useful for a variety of skin conditions. You can take the CO2 skin resurfacing treatment if you want a fresher and rejuvenated skin or want to improve the appearance of lines, wrinkles, scars, acne and pigmentation.
Why choose Expert Centre?
We custom-tailor CO2 Laser treatment to address your skin concerns and suit your skin type. As an established cosmetic treatment clinic in the UK, only trained and experienced professionals perform the laser treatments at Expert Centre. Our facility is equipped with state-of-the-art laser technology. We perform treatments in a clinically compliant, safe and hygienic environment to your satisfaction.
Central London
Expert Centre,
31-32 Eastcastle Street,
London W1W 8DL
Monday to Friday:
9am – 7pm
Saturday:
10am – 5pm

Tube Station:
Oxford Circus
Kensington Clinic
Vicarage House,
58-60 Kensington Church Street
W8 4DB
Tuesday to Friday:
10am - 7pm
Saturday to Sunday:
10am - 5pm

Tube Station: Notting Hill,
Kensington High Street
Chiswick Clinic
36 Devonshire Road,
Chiswick,
W42HD
Monday to Friday:
10am - 7pm
Saturday to Sunday:
10am - 4pm

Tube Station:
Turnham Green
Maida Vale Clinic
4 Sutherland Avenue,
London
W9 2HQ
Tuesday to Friday:
10am - 7pm
Saturday to Sunday:
10am - 4pm

Tube Station:
Royal Oak, Warwick Ave,
Maida Vale
Colindale Clinic
12 Holmstall Parade,
Colindale
HA8 5HX
Tuesday to Friday:
10am - 7pm
Saturday to Sunday:
10am - 4pm

Tube Station:
Burnt Oak
Little Avenue Clinic
2 Little Avenue,
Leicester,
LE4 5EN
Tuesday to Friday:
10am - 7pm
Saturday to Sunday:
10am - 5pm