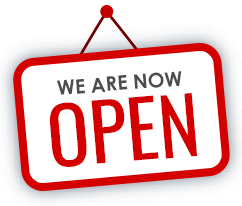 Vein
Removal
Are you tired of hiding your unsightly veins? Book your appointment for vein removal treatment now!
BOOK YOUR FREE CONSULTATION NOW
BOOK YOUR FREE CONSULTATION NOW
Get rid of unpleasant looking veins quickly with vein removal treatment
Effective and Quick Vein Removal Treatment at Expert Centre
As there is a network of thread-like veins in our bodies, these veins may break, form blood spots or appear clustered in the form of the spider web. It may be due to pressure exerted on veins due to some injury or trauma. These veins also called thread veins, blood spots, spider veins and leg veins can be a cause of stress and anxiety as they give an unpleasant sight on visible body parts like face, hands, neck, legs etc.
At Expert Centre, our highly effective, safe and quick vein removal treatment enables instant resolution of these veins. Our treatment not only gives you improved appearance but also relieves your stress and annoyance.
Through our knowledge and expertise, we develop a personalised treatment plan after careful analysis of your condition. We ensure that you get the best vein removal treatment with the necessary safety and procedural protocols with maximum results without downtime.
Vein Removal Treatment Options
Expert Center provides you with two treatment options for vein removal. Our experts recommend the most suitable treatment for you after reviewing and evaluating your veins and their location.
Laser vein removal
Our advanced laser treatment uses the light pulse to remove unsightly veins from your face and legs, immediately.
Latest Electrolysis vein removal
If you have smaller and superficial veins and darker skin tone, this treatment is a suitable option. In this process, heat is applied to the target area, which destroys the unwanted veins. It initiates the natural process of body healing to restore your skin.
Your Title Goes Here
Your content goes here. Edit or remove this text inline or in the module Content settings. You can also style every aspect of this content in the module Design settings and even apply custom CSS to this text in the module Advanced settings.
What are the side-effects of this treatment?
In the case of laser vein removal treatment, there can be mild scabbing and redness which quickly resolves while electrolysis treatment can cause redness, swelling and scabbing, which resolves in a few days.
What are the beneficial results that I am going to have after the treatment?
The results of facial vein removal are almost immediately visible for most patients. For some patients, it may take a few weeks. Leg vein removal results generally take a few weeks to become visible before these veins are deeper inside the skin.
What is the downtime and procedure time?
The downtime of vein removal treatment is 2 weeks, and the procedure takes around 20 minutes for one session.
Why Expert Centre?
We make use of the newest laser equipment and make sure that all our clients get the best treatment for the unsightly veins which are hiding their beauty. Our treatment promises great results with no or minimal risk.
We never compromise on quality and offer treatments at the most competitive treatments.
Central London
Expert Centre,
31-32 Eastcastle Street,
London W1W 8DL
Monday to Friday:
9am – 7pm
Saturday:
10am – 5pm

Tube Station:
Oxford Circus
Kensington Clinic
Vicarage House,
58-60 Kensington Church Street
W8 4DB
Tuesday to Friday:
10am - 7pm
Saturday to Sunday:
10am - 5pm

Tube Station: Notting Hill,
Kensington High Street
Chiswick Clinic
36 Devonshire Road,
Chiswick,
W42HD
Monday to Friday:
10am - 7pm
Saturday to Sunday:
10am - 4pm

Tube Station:
Turnham Green
Maida Vale Clinic
4 Sutherland Avenue,
London
W9 2HQ
Tuesday to Friday:
10am - 7pm
Saturday to Sunday:
10am - 4pm

Tube Station:
Royal Oak, Warwick Ave,
Maida Vale
Colindale Clinic
12 Holmstall Parade,
Colindale
HA8 5HX
Tuesday to Friday:
10am - 7pm
Saturday to Sunday:
10am - 4pm

Tube Station:
Burnt Oak
Little Avenue Clinic
2 Little Avenue,
Leicester,
LE4 5EN
Tuesday to Friday:
10am - 7pm
Saturday to Sunday:
10am - 5pm