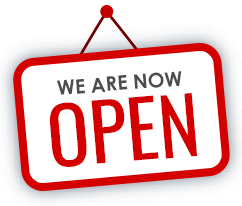 Medical
Microdermabrasion
Book your appointment for Medical Microdermabrasion now and feel the rejuvenation!
BOOK YOUR FREE CONSULTATION NOW
BOOK YOUR FREE CONSULTATION NOW
Using the Power of Micro Crystals for Instant Skin Rejuvenation
Professional Microdermabrasion at Expert Centre
Having beautiful, smooth, and radiant skin is everyone's desire. However, many internal and external factors combine to cause skin damage. Medical-grade crystal microdermabrasion treatment offers a quick and effective way to rejuvenate the skin without downtime.
How Fast is the Treatment?
This non-surgical cosmetic treatment offers an instant treatment for a variety of skin concerns including dull and rough skin, uneven skin tone, pigmentation and acne scarring.
This treatment is without downtime. There might be slight redness following the treatment, but it settles after some time. Your skin feels dry, which you can moisturise with a suitable moisturiser. The results of microdermabrasion become instantly visible with much-improved radiance, texture and complexion.
How Our Crystal Microdermabrasion Treatment Works?
This innovative skin rejuvenation treatment uses an advanced hand-held device which has a tiny sharp crystals tip at one end. It's a non-surgical treatment which removes the outer skin layers with the crystal and vacuum sucks the removed dead skin cells.
As the Microdermabrasion treatment disrupts skin surface, the cell division activity stimulates the production of collagen and elastin promoting natural skin rejuvenation. At Expert Centre, we apply potent skin rejuvenation serum following the Microdermabrasion treatment that instantly penetrates to deliver vital skin nutrients that rejuvenate your skin from deep inside.
Your Title Goes Here
Your content goes here. Edit or remove this text inline or in the module Content settings. You can also style every aspect of this content in the module Design settings and even apply custom CSS to this text in the module Advanced settings.
How Many Treatment Sessions Are Needed?
It varies from individual to individual. Although you see results after your first treatment, we recommend taking 4-10 sessions to experience longer-lasting results. Taking the Microdermabrasion Treatment regularly helps in keeping your skin healthy and young. Regular epidermal layer stimulations support natural collagen and elastin production. Protect your skin with good SPF sunscreen to prevent future damage.
How Dexterous Are We in This Treatment?
Expert Centre is a state-of-the-art skin care facility that offers a range of advanced skin rejuvenation treatments. Our team of professionals ensures to deliver the safest and most effective skin treatments that target your specific skin issues. As a leading skin care clinic in the UK, we provide personalised skin treatments tailored to your needs.
So book your visit with us and tell us about your revivify fantasy!
Central London
Expert Centre,
31-32 Eastcastle Street,
London W1W 8DL
Monday to Friday:
9am – 7pm
Saturday:
10am – 5pm

Tube Station:
Oxford Circus
Kensington Clinic
Vicarage House,
58-60 Kensington Church Street
W8 4DB
Tuesday to Friday:
10am - 7pm
Saturday to Sunday:
10am - 5pm

Tube Station: Notting Hill,
Kensington High Street
Chiswick Clinic
36 Devonshire Road,
Chiswick,
W42HD
Monday to Friday:
10am - 7pm
Saturday to Sunday:
10am - 4pm

Tube Station:
Turnham Green
Maida Vale Clinic
4 Sutherland Avenue,
London
W9 2HQ
Tuesday to Friday:
10am - 7pm
Saturday to Sunday:
10am - 4pm

Tube Station:
Royal Oak, Warwick Ave,
Maida Vale
Colindale Clinic
12 Holmstall Parade,
Colindale
HA8 5HX
Tuesday to Friday:
10am - 7pm
Saturday to Sunday:
10am - 4pm

Tube Station:
Burnt Oak
Little Avenue Clinic
2 Little Avenue,
Leicester,
LE4 5EN
Tuesday to Friday:
10am - 7pm
Saturday to Sunday:
10am - 5pm