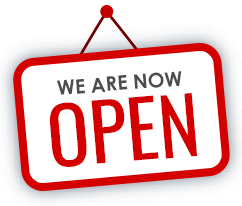 IPL Photo
Facial
Book your appointment to rejuvenate your skin from within and accomplish celebrity-like skin!
BOOK YOUR FREE CONSULTATION NOW
BOOK YOUR FREE CONSULTATION NOW
Enjoy Instant Skin Rejuvenation with IPL Photo Facial treatment
If you are looking for instant facial transformation, our advanced IPL facial treatment is your best bet. At Expert Centre, we aim to provide you with cutting-edge skin treatments that keep you looking young and beautiful.
Why We Are The Best?
Our state-of-the-art facility is equipped with ultra-modern equipment and safety protocols to ensure your complete safety and satisfaction with our treatments. We ensure to give you healthy and rejuvenated skin with our personalised skin treatments that you can flaunt with confidence.
Why Opt For IPL Photo Facial Treatment?
Ageing, along with sun exposure, causes damage to your skin. It appears in the form of dull, lifeless, wrinkled and pigmented skin. This adds years to your facial appearance. Our IPL rejuvenating facial not only treats your skin concerns but also gives you healthy & beautiful skin, safely, quickly and effectively. As our photo facial laser treatment is a non-surgical & lunchtime procedure, you can have it anytime without any worries of downtime.
Side Effects and Results of IPL Photo Facial
Our IPL facial treatment is one of the most demanded skin rejuvenation treatment due to its outstanding and immediate results. You may feel mild hot flushes, itching, redness and skin tenderness, but these conditions usually resolve in a few days.
After the treatment, you get improved complexion, texture and skin tone. This skin treatment also works to reduce enlarged skin pores, stimulates the production of collagen & elastin, reduces fine lines & wrinkles, improves sun-damaged skin. More importantly, you achieve healthy and glowing skin.
Your Title Goes Here
Your content goes here. Edit or remove this text inline or in the module Content settings. You can also style every aspect of this content in the module Design settings and even apply custom CSS to this text in the module Advanced settings.
How Does Our Photofacial Treatment Work?
As an experienced skin rejuvenation clinic, our IPL facial treatment is specifically tailored to meet your skin rejuvenation needs. Our experts conduct a detailed analysis of your skin to identify the primary skin concerns and suggest a suitable treatment protocol. The IPL photo facial treatment penetrates deep skin layers to stimulate new cells turnover and revitalisation from deep inside. This promotes natural skin healing, accelerating collagen production.
Is it cost-effective?
Expert Center provides you with high-quality and advanced IPL skin resurfacing treatment at a cost-effective price without compromising on the treatment quality. With our personalised approach, you get maximum value for your investment.
Central London
Expert Centre,
31-32 Eastcastle Street,
London W1W 8DL
Monday to Friday:
9am – 7pm
Saturday:
10am – 5pm

Tube Station:
Oxford Circus
Kensington Clinic
Vicarage House,
58-60 Kensington Church Street
W8 4DB
Tuesday to Friday:
10am - 7pm
Saturday to Sunday:
10am - 5pm

Tube Station: Notting Hill,
Kensington High Street
Chiswick Clinic
36 Devonshire Road,
Chiswick,
W42HD
Monday to Friday:
10am - 7pm
Saturday to Sunday:
10am - 4pm

Tube Station:
Turnham Green
Maida Vale Clinic
4 Sutherland Avenue,
London
W9 2HQ
Tuesday to Friday:
10am - 7pm
Saturday to Sunday:
10am - 4pm

Tube Station:
Royal Oak, Warwick Ave,
Maida Vale
Colindale Clinic
12 Holmstall Parade,
Colindale
HA8 5HX
Tuesday to Friday:
10am - 7pm
Saturday to Sunday:
10am - 4pm

Tube Station:
Burnt Oak
Little Avenue Clinic
2 Little Avenue,
Leicester,
LE4 5EN
Tuesday to Friday:
10am - 7pm
Saturday to Sunday:
10am - 5pm