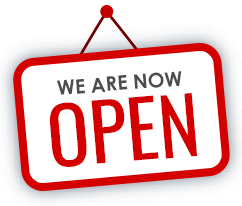 Herbal
Peel
Schedule your appointment at Expert Centre to achieve a bright, healthy skin with our Herbal Peel Treatment!
BOOK YOUR FREE CONSULTATION NOW
BOOK YOUR FREE CONSULTATION NOW
Use The Power Of Nature To Rejuvenate Your Skin
Get Organic Herbal Peel Treatment at Expert Centre
If you suffer from uneven skin tone or hyperpigmentation due to ageing, hormonal changes or sun damage, herbal peel treatment gently removes your dead skin layers to reveal smooth, bright skin.
Why We're Whip-Smart In Rejuvenating Your Skin
At Expert Centre, our experts craft a customised herbal peel treatment according to your skin type and concerns. We select the clinically proven organic herbs combined in balanced quantities to form a peel. This peeling solution is applied under professional supervision to peel off layers of dead skin revealing fresh and radiant skin, underneath.
Results & Downtime of Herbal Peel
You may experience slight itching, burning and tingling, and there can be skin flaking and redness after treatment. However, there are temporary side effects. The results of herbal peel treatment become noticeable within 4-5 days when your dead skin layers peel off. It reveals refreshed revitalised and smooth skin.
Let us introduce you to Herbal Peel?
Herbal peel is a combination of natural organic herbs that are mixed to form a potent peel treatment. It is an effective treatment for pigmentation, uneven skin tone and improving skin's texture. This treatment improves your blood circulation while peeling off upper skin layers.
The Key Strength of our Herbal Peel Treatment
The selection of right ingredients that work for your skin condition and suits your skin type is critical in the herbal peel. Our skincare experts carefully analyse your skin and select the suitable ingredients for peel formulation that works perfectly for your skin concerns and type. We conduct a patch test to check the sensitivity level of your skin before performing the treatment.
How We Do This Treatment?
Our herbal peel is a natural organic compound of herbs including Laminaria, freshwater sponges and various other herbs. The treatment is a rich blend of vital skin rejuvenating nutrients, mineral salts, different vitamins, proteins and trace elements. These ingredients work together to gradually and gently dissolve your damaged skin layer to remove pigmentation, giving you glowing skin.
Central London
Expert Centre,
31-32 Eastcastle Street,
London W1W 8DL
Monday to Friday:
9am – 7pm
Saturday:
10am – 5pm

Tube Station:
Oxford Circus
Kensington Clinic
Vicarage House,
58-60 Kensington Church Street
W8 4DB
Tuesday to Friday:
10am - 7pm
Saturday to Sunday:
10am - 5pm

Tube Station: Notting Hill,
Kensington High Street
Chiswick Clinic
36 Devonshire Road,
Chiswick,
W42HD
Monday to Friday:
10am - 7pm
Saturday to Sunday:
10am - 4pm

Tube Station:
Turnham Green
Maida Vale Clinic
4 Sutherland Avenue,
London
W9 2HQ
Tuesday to Friday:
10am - 7pm
Saturday to Sunday:
10am - 4pm

Tube Station:
Royal Oak, Warwick Ave,
Maida Vale
Colindale Clinic
12 Holmstall Parade,
Colindale
HA8 5HX
Tuesday to Friday:
10am - 7pm
Saturday to Sunday:
10am - 4pm

Tube Station:
Burnt Oak
Little Avenue Clinic
2 Little Avenue,
Leicester,
LE4 5EN
Tuesday to Friday:
10am - 7pm
Saturday to Sunday:
10am - 5pm