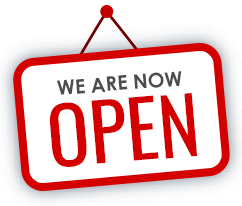 Skin Tag
Removal London
Book your appointment now to get rid of unpleasant skin tags!
BOOK YOUR FREE CONSULTATION NOW
BOOK YOUR FREE CONSULTATION NOW
Worried About Skin Tags On Your Face or Eyes? Get Skin Tag Removal Treatment!
What is a Skin Tag?
A skin tag is a tiny piece of hanging, soft skin that may have a stalk or peduncle. They appear on your body where the skin rubs against clothing or other skin. Skin tags look horrible and unpleasant on the body's skin, especially on the face or eye area.
Wearing jewelry or slightly tight clothing could be painful if you have these on your neck and when they get caught in your jewelry or clothing. The most noticeable areas, such as arms, hands, neck, or face, are more prone to look unpleasant due to skin tags on them.
Skin Tag Removal London Treatments
Our experts are highly trained, qualified, and experienced in performing skin tag removal procedures. Being an established and reputable clinic in London, we use advanced, state-of-the-art equipment to treat your skin conditions in a comfortable and clean environment.
Most types of skin tags are not harmless and may fall on their own, over time. However, when it becomes troublesome either due to its placement or size, they should be removed with our clinically proven, non-invasive treatments like Advanced Electrolysis or Cryosurgery.
Let's have a look at how these treatments will remove your skin tags:
Electrolysis: Electrolysis cauterizes the skin tag using a tiny probe with a slight electric current. This non-invasive treatment will give you immediate results and ensure that skin tags will not reappear. If you have skin tags on your face, then this treatment will be best for you because it has a lot less risk of leaving scars on the skin.
Cryosurgery: A liquid nitrogen is applied with a cotton-tipped swab or spray canister that freezes the skin tags, kills the cells, and blocks the blood supply within the skin tags, which causes it to drop off eventually.
During your free consultation session, our experts will examine the nature and size of your skin tags and determine the best treatment plan possible for you.
After the skin tag removal London treatment, scabs or blisters may form, which takes two weeks to heal. Your treated area may appear red for a few days.
The risk of scarring is quite minimal; however, we will suggest some aftercare products and post-treatment advice, which will promote a speedy recovery. There is no downtime involved in small skin tag removal, but in case of large skin tag removal, you may have to take a day off from work.
Our Skin Tag Removal Treatment Options
As a leading cosmetic treatments clinic, we provide you with the latest options, including Electrolysis and Cryosurgery. Our expert recommends suitable treatment after careful analysis of your skin tag. Both treatments instantly remove your skin tags without leaving permanent scarring.
Recommendation
Electrolysis is more suitable for noticeable skin tags such as on the face. At the same time, cryosurgery is usually recommended for larger skin tags and may need a few treatment sessions to get rid of a skin tag completely.
Who Is Suitable for This Treatment?
Anyone who has hanging, flat, large or small skin tag or tags can get our skin tag treatment.
The Latest Cosmetic Skin Tag Treatment Is Now On Offer
At Expert Centre, we offer the latest cosmetic skin tag treatment that quickly and effectively removes skin tags with minimum downtime. We use non-invasive skin tag removal treatment which instantly removes these unwanted tags irrespective of their size and shape.
Central London
Expert Centre,
31-32 Eastcastle Street,
London W1W 8DL
Monday to Friday:
9am – 7pm
Saturday:
10am – 5pm

Tube Station:
Oxford Circus
Kensington Clinic
Vicarage House,
58-60 Kensington Church Street
W8 4DB
Tuesday to Friday:
10am - 7pm
Saturday to Sunday:
10am - 5pm

Tube Station: Notting Hill,
Kensington High Street
Chiswick Clinic
36 Devonshire Road,
Chiswick,
W42HD
Monday to Friday:
10am - 7pm
Saturday to Sunday:
10am - 4pm

Tube Station:
Turnham Green
Maida Vale Clinic
4 Sutherland Avenue,
London
W9 2HQ
Tuesday to Friday:
10am - 7pm
Saturday to Sunday:
10am - 4pm

Tube Station:
Royal Oak, Warwick Ave,
Maida Vale
Colindale Clinic
12 Holmstall Parade,
Colindale
HA8 5HX
Tuesday to Friday:
10am - 7pm
Saturday to Sunday:
10am - 4pm

Tube Station:
Burnt Oak
Little Avenue Clinic
2 Little Avenue,
Leicester,
LE4 5EN
Tuesday to Friday:
10am - 7pm
Saturday to Sunday:
10am - 5pm