Skin
Tightening
Book your appointment to benefit from the most effective skin tightening treatments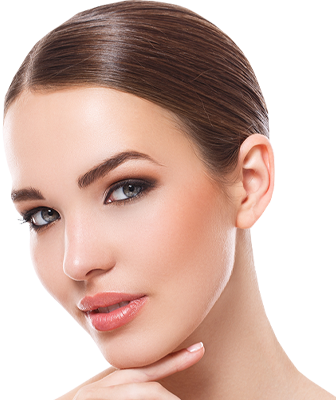 Get rid of blemishes to resurface beautiful and spotless skin with our blemish treatments
Say no to surgical facelift and skin tightening treatments
In case you are suffering from ageing signs, saggy skin and want to reverse these signs, opt for our non-surgical skin tightening treatments that will completely transform your skin. We at Expertcenter are proficient in all face lifting, laser skin tightening, facial dermal fillers and anti-ageing wrinkles. The results gained can make you look younger with skin like never before.
Our non-surgical face treatments are painless procedures that give you instant results that can be noticed from the first session. You notice a clearly tight and firm skin on your face, décolletage, and abdomen. Our skin tightening procedures also reduce wrinkles and fine lines by stimulating collagen and elastin, remove sun damage and are also effective against pitted acne scars.
Results of skin tightening treatments
Most of the results associated with skin tightening treatments are beneficial you will love the results once you get any of the treatment. Some common skin-friendly results of these procedures are:
Stimulation of collagen and elastin
Firm, smooth and tight skin
Reversal of aging effects
A bright, rejuvenated and nourished complexion
Your Title Goes Here
Your content goes here. Edit or remove this text inline or in the module Content settings. You can also style every aspect of this content in the module Design settings and even apply custom CSS to this text in the module Advanced settings.
How does skin tightening work?
Our skin tightening procedure works on the deeper layers of your skin to trigger the generation of collagen that gradually improves the skin texture and tone.
Am I suitable?
To get rid of the ageing signs and saggy skin, there is no reason to ditch your consideration about getting this treatment. You are the perfect candidate to get this treatment.
Is there any Side effect of skin tightening treatments
Anti-wrinkle injections involve mild pain and tenderness which tends to go away in a couple of days. When it comes to facial dermal fillers, some patients experience redness, slight swelling and minor redness. These changes happen in the injected areas and subside completely in 24-36 hours.
Why choose us?
Our skin tightening procedure is non-invasive. Speaking of the perfection of performing the treatments, you will be in good hands and that's exactly what wont feel you like you are going to bite the bullet. Visit our centre and you will feel the vibes of excellence.
Here's What Our
Clients Have to Say!
Jenny's story
As soon as I entered their clinic, I was awestruck by their behavior. The staff was quite friendly and so was the aesthetician with whom I had a consultation. Her name was Sara. She informed me of everything like how it would be done, what results will I get and what side-effects can be experienced. A thumbs up for how they friendly they dealt with me.
Perry's story
It's a five star from my side the way the treatment went. I had never visited them before. I like their clinic which was brilliantly lit and as soon as I entered, a staff member greeted me with a smile. The treatment was also awesome and the results that I noticed after two sessions of laser skin tightening were awesome.
Taylor's story
I wanted an Anti-ageing treatment which didn't affect my pocket and luckily got it from expertcenter. Thanks to all the staff and especially Sara, the way they handled and went about their job. Really commendable.
Central London
Expert Centre,
31-32 Eastcastle Street,
London W1W 8DL
Monday to Friday:
9am – 7pm
Saturday:
10am – 5pm

Tube Station:
Oxford Circus
Kensington Clinic
Vicarage House,
58-60 Kensington Church Street
W8 4DB
Tuesday to Friday:
10am - 7pm
Saturday to Sunday:
10am - 5pm

Tube Station: Notting Hill,
Kensington High Street
Chiswick Clinic
36 Devonshire Road,
Chiswick,
W42HD
Monday to Friday:
10am - 7pm
Saturday to Sunday:
10am - 4pm

Tube Station:
Turnham Green
Maida Vale Clinic
4 Sutherland Avenue,
London
W9 2HQ
Tuesday to Friday:
10am - 7pm
Saturday to Sunday:
10am - 4pm

Tube Station:
Royal Oak, Warwick Ave,
Maida Vale
Colindale Clinic
12 Holmstall Parade,
Colindale
HA8 5HX
Tuesday to Friday:
10am - 7pm
Saturday to Sunday:
10am - 4pm

Tube Station:
Burnt Oak
Little Avenue Clinic
2 Little Avenue,
Leicester,
LE4 5EN
Tuesday to Friday:
10am - 7pm
Saturday to Sunday:
10am - 5pm