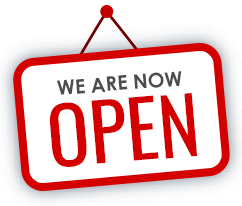 Plasma Dark
Eye Circles
Don't feel sad about your under-eye dark circles; schedule your appointment now to have a refreshed and younger look!
BOOK YOUR FREE CONSULTATION NOW
BOOK YOUR FREE CONSULTATION NOW
Achieve fresh and bright eyes with plasma dark eye circles treatment
Get rid of eye circles to look fresh and young again
Dark circles or eye bags which form under the eyes give you tired, aged and unpleasant appearance. You look older than your actual age. With the formation of eye circles, fine lines also begin to show in the under-eye area. Plasma Rich Platelet (PRP) therapy for dark eye circles is an innovative cosmetic treatment that restores the beauty and brightness of your eyes without surgery in a natural way. It does not just improve the look of your eyes but also enhances skin thickness and restores the lost under-eye vitality.
Expert Centre performs Plasma Rich Platelet therapy for dark eye circles which is 100% safe, highly effective and has no side effects. We have professional and experienced experts who perform the treatment in a completely hygienic and safe environment. Our experts tailor a personalised treatment that is fit for your condition. We thoroughly examine your condition and educate you about the available treatment options so that you can make an informed decision.
How non-surgical under eye rejuvenation treatment works?
A small amount of blood is taken from your body, and our specialists separate plasma from your blood sample. Your plasma is rich in growth factor, which is then injected into the targeted under-eye area. The growth factors present in the plasma instantly get to work and stimulate natural collagen and elastin production. This helps to firm and tighten the skin restoring its texture and appearance, which results in improving fine lines, skin discoloration and under-eye sagging.
Causes of Under Eye Dark Circles
According to experts, there are a number of reasons which are deemed responsible for dark-eye circles. Some of these reasons are:
Whatever reason has got you in trouble, the ultimate solution, of bright and fresh eyes, in the entire UK is with us.
Beneficial results gained
Some of the most notable results that you will get from ExpertCentre are:
It stimulates collagen
Reduced fine lines and wrinkles
PRP treatment tightens and thickens skin
You get a fresh under eye area with no unsightly appearance
Your Title Goes Here
Your content goes here. Edit or remove this text inline or in the module Content settings. You can also style every aspect of this content in the module Design settings and even apply custom CSS to this text in the module Advanced settings.
Who is suitable for the treatment?
Anyone who is suffering from dark-eye circles and feels that this problem is affecting his/her look.
Who should not go for this treatment?
People who are suffering from abnormal platelet function, chronic liver disease or blood clotting disorders must not go for plasma dark eyes circle treatment. A consultation with our lead physician will clear all doubts in your mind.
Are there any side effects of it?
The side effects of PRP therapy are none to minimal because we use your own blood and no other substance is mixed with it. Also, you are under no risk of any sort of transmissible disease or allergic reaction because your own platelets are injected into you.
If the treatment provider makes sure that the equipment is sterile, you are completely safe.
Do you want a 100% safe treatment to counter under-eye problems? PRP is your solution to a bright and brilliant under-eye rejuvenation.
Central London
Expert Centre,
31-32 Eastcastle Street,
London W1W 8DL
Monday to Friday:
9am – 7pm
Saturday:
10am – 5pm

Tube Station:
Oxford Circus
Kensington Clinic
Vicarage House,
58-60 Kensington Church Street
W8 4DB
Tuesday to Friday:
10am - 7pm
Saturday to Sunday:
10am - 5pm

Tube Station: Notting Hill,
Kensington High Street
Chiswick Clinic
36 Devonshire Road,
Chiswick,
W42HD
Monday to Friday:
10am - 7pm
Saturday to Sunday:
10am - 4pm

Tube Station:
Turnham Green
Maida Vale Clinic
4 Sutherland Avenue,
London
W9 2HQ
Tuesday to Friday:
10am - 7pm
Saturday to Sunday:
10am - 4pm

Tube Station:
Royal Oak, Warwick Ave,
Maida Vale
Colindale Clinic
12 Holmstall Parade,
Colindale
HA8 5HX
Tuesday to Friday:
10am - 7pm
Saturday to Sunday:
10am - 4pm

Tube Station:
Burnt Oak
Little Avenue Clinic
2 Little Avenue,
Leicester,
LE4 5EN
Tuesday to Friday:
10am - 7pm
Saturday to Sunday:
10am - 5pm