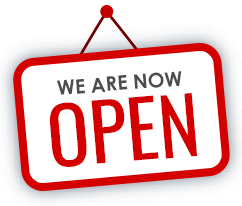 Prescription Acne
Medication
Visit us today to get authorised skincare treatment and prescription for your acne!
BOOK YOUR FREE CONSULTATION NOW
BOOK YOUR FREE CONSULTATION NOW
Clinically proven, safe and licensed medication!
Registered and Certified Team of Skincare Experts
At our clinic, all doctors are registered and highly qualified professionals that you can trust for fixing your skin problems. They are not only hands-on with their expertise but are 100% committed to their clients too. The skincare regimen our doctors prescribe to their patients depends on the following factors:
Clients age

Case history and skin type

Skin imperfections and their severity
How does Prescription Acne Medication work?
Over-the-counter acne creams and medications are not always effective, and in some cases, they can make your acne worse. Here is what prescription acne medication does to your skin:
Helps to reduce and control excessive oil production

Stimulates skin cell productivity

Combats bacterial/fungal infections and slows down inflammation
Prevents Scarring and Flaking
A certified doctor prescribes these medications at our clinic according to your acne concerns. The medication may be given separately or along with the treatment to support acne control. It is to keep in mind that these medications may make your acne worse before curing it entirely and therefore, may take a longer time.
Your Lifestyle And Skincare Routine
After thoroughly examining all the factors mentioned above, our doctors decide on a suitable prescription acne medication for the client. The medication could be oral, topical or a combination of both, depending on your lifestyle and skin concerns.
What Are Prescription Acne Medications?
When a certified skincare specialist prescribes any medication to cure your acne concerns, those medications are termed as prescription acne medications. Typically acne medications are of two types, topical and oral. For mild to moderate acne concerns, doctors commonly encourage topical treatments. Topical medications are applied on your skin surface and can be used in combination with other treatments to treat severe acne types.
While topical applications are available in the form of gel, lotions, ointments and creams, there are other types of prescription medicines known as oral medications. These oral medications are to be taken by mouth and are recommended in moderate to severe cases of acne. However, both topical and oral prescription acne medications are equally effective and given according to skin concerns.
Central London
Expert Centre,
31-32 Eastcastle Street,
London W1W 8DL
Monday to Friday:
9am – 7pm
Saturday:
10am – 5pm

Tube Station:
Oxford Circus
Kensington Clinic
Vicarage House,
58-60 Kensington Church Street
W8 4DB
Tuesday to Friday:
10am - 7pm
Saturday to Sunday:
10am - 5pm

Tube Station: Notting Hill,
Kensington High Street
Chiswick Clinic
36 Devonshire Road,
Chiswick,
W42HD
Monday to Friday:
10am - 7pm
Saturday to Sunday:
10am - 4pm

Tube Station:
Turnham Green
Maida Vale Clinic
4 Sutherland Avenue,
London
W9 2HQ
Tuesday to Friday:
10am - 7pm
Saturday to Sunday:
10am - 4pm

Tube Station:
Royal Oak, Warwick Ave,
Maida Vale
Colindale Clinic
12 Holmstall Parade,
Colindale
HA8 5HX
Tuesday to Friday:
10am - 7pm
Saturday to Sunday:
10am - 4pm

Tube Station:
Burnt Oak
Little Avenue Clinic
2 Little Avenue,
Leicester,
LE4 5EN
Tuesday to Friday:
10am - 7pm
Saturday to Sunday:
10am - 5pm