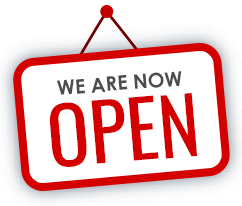 Mesotherapy
Facial
Schedule your appointment now and enjoy instantly plump, firm & youthful skin!
BOOK YOUR FREE CONSULTATION NOW
BOOK YOUR FREE CONSULTATION NOW
Your ticket to skin rejuvenation
Get Injections of Youth in Mesotherapy Facial
There are several skin rejuvenating ingredients that can give your skin a real boost when injected in the skin. The Mesotherapy facial takes benefit of these fabulous ingredients for skin rejuvenation to plump, moisturise and firm your skin. It is based on the principle that injury to the skin cells stimulates the production of natural collagen and elastin while injecting vital skin rejuvenation ingredients promote speedy healing and skin health.
Mesotherapy Facial At Expert Centre
Expert Centre provides you with Mesotherapy lunchtime facial treatment which gives your skin a shot of essential skin nourishing vitamins, antioxidants, peptides and growth factors. This nourishes the skin from within to revitalise it for long-lasting results.
Our professional skin specialists have the expertise to assess your skin condition and type to recommend the most suitable treatment plan that fits your needs. We ensure that our treatment follows standard safety and procedural protocols to deliver maximum expected outcomes.
Downtime and beneficial results
As it is known as minimally invasive skin rejuvenation facial treatment, it has little to no downtime.
Immediately after taking the treatment, your skin feels and appears plumper, tighter and younger. After taking complete treatment sessions depending on your concerns and expectations, your skin starts producing more collagen and elastin, which corrects many skin imperfections.
How does Mesotherapy Facial work?
Before performing this lunchtime facial treatment, we numb your skin with a topical anaesthetic to minimise any discomfort during the injection treatment. Small injections of hyaluronic acid and PRP are injected into the target skin areas to stimulate collagen and elastin generation as well as plump and correct skin imperfections. The vital skin nutrients are then rubbed over the skin immediately after injections for improved penetration.
Your Title Goes Here
Your content goes here. Edit or remove this text inline or in the module Content settings. You can also style every aspect of this content in the module Design settings and even apply custom CSS to this text in the module Advanced settings.
What are the Side Effects of mesotherapy facial?
Due to injections, there can be slight bruising and swelling at the injection sights which settles after some time.
Why Expert Centre?
We have globally renowned and highly certified doctors who will be conducting the treatment from the start till the end. Quality is one of the main attributes that set us apart from other beauty services providers in the UK. We never compromise on quality and always thrive to give you the best results at the most competitive rates.
Central London
Expert Centre,
31-32 Eastcastle Street,
London W1W 8DL
Monday to Friday:
9am – 7pm
Saturday:
10am – 5pm

Tube Station:
Oxford Circus
Kensington Clinic
Vicarage House,
58-60 Kensington Church Street
W8 4DB
Tuesday to Friday:
10am - 7pm
Saturday to Sunday:
10am - 5pm

Tube Station: Notting Hill,
Kensington High Street
Chiswick Clinic
36 Devonshire Road,
Chiswick,
W42HD
Monday to Friday:
10am - 7pm
Saturday to Sunday:
10am - 4pm

Tube Station:
Turnham Green
Maida Vale Clinic
4 Sutherland Avenue,
London
W9 2HQ
Tuesday to Friday:
10am - 7pm
Saturday to Sunday:
10am - 4pm

Tube Station:
Royal Oak, Warwick Ave,
Maida Vale
Colindale Clinic
12 Holmstall Parade,
Colindale
HA8 5HX
Tuesday to Friday:
10am - 7pm
Saturday to Sunday:
10am - 4pm

Tube Station:
Burnt Oak
Little Avenue Clinic
2 Little Avenue,
Leicester,
LE4 5EN
Tuesday to Friday:
10am - 7pm
Saturday to Sunday:
10am - 5pm