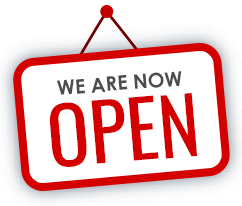 Sunspot Laser
Freckle Removal
Schedule your appointment with us now to have clear, radiant and smooth skin!
BOOK YOUR FREE CONSULTATION NOW
BOOK YOUR FREE CONSULTATION NOW
Get Rid of Unpleasant Sun Spots and Freckles with Our Highly-Effective Treatments
Result-Driven Sun Spots and Freckle Removal Treatments
At Expert Centre, we offer state-of-the-art sunspots and freckle removal treatments that are custom-tailored to your skin condition. We provide you with a safe, hygienic and friendly environment where you get treatment with complete confidence. Our professional, trained and experienced experts perform the treatment according to standard protocols, safely and effectively.
What Are Sunspots and Freckles?
Freckles are little brown spots that appear on your skin usually in those facial areas which get excessive sun exposure. The spots that form due to sun exposure are called sunspots, while freckles can also be hereditary. Both these conditions are formed due to excessive melanin production within your skin, which is a colour pigment of the skin.
Things Could Be Worse
Although freckles and sunspots do not cause any harm, these give you an aged and unattractive appearance and increase your risk of developing skin cancer at a later stage.
Treatments Are Designed Specifically for You
After a detailed examination of your skin condition, our skin experts determine the extent of freckles and sunspots. Based on our assessment, we develop personalised freckles and sunspots removal treatment plan that effectively treats your concerns.
Available Treatment Options
For effective sun spots and freckle removal, we offer the following treatment options:
Laser freckle removal treatment
Best Freckle Removal Treatment at Expert Centre
Why We Are Best at Removing Your Sunspots and Freckles?
As an established skin treatment clinic in the UK, Expert Centre offers the most advanced and effective sunspots and freckle removal treatments. We have different options, including topical skin treatments to laser freckle removal treatment to get rid of your pigments.
The treatment plan is created depending on the spread of freckles and sunspots on your skin. We ensure to prescribe the most suitable freckles removal treatment or combination of treatments that give you clear, radiant and spot-free skin effectively.
So tell us about your problems and we will be all ears to come up with the best, bespoke treatment!
Central London
Expert Centre,
31-32 Eastcastle Street,
London W1W 8DL
Monday to Friday:
9am – 7pm
Saturday:
10am – 5pm

Tube Station:
Oxford Circus
Kensington Clinic
Vicarage House,
58-60 Kensington Church Street
W8 4DB
Tuesday to Friday:
10am - 7pm
Saturday to Sunday:
10am - 5pm

Tube Station: Notting Hill,
Kensington High Street
Chiswick Clinic
36 Devonshire Road,
Chiswick,
W42HD
Monday to Friday:
10am - 7pm
Saturday to Sunday:
10am - 4pm

Tube Station:
Turnham Green
Maida Vale Clinic
4 Sutherland Avenue,
London
W9 2HQ
Tuesday to Friday:
10am - 7pm
Saturday to Sunday:
10am - 4pm

Tube Station:
Royal Oak, Warwick Ave,
Maida Vale
Colindale Clinic
12 Holmstall Parade,
Colindale
HA8 5HX
Tuesday to Friday:
10am - 7pm
Saturday to Sunday:
10am - 4pm

Tube Station:
Burnt Oak
Little Avenue Clinic
2 Little Avenue,
Leicester,
LE4 5EN
Tuesday to Friday:
10am - 7pm
Saturday to Sunday:
10am - 5pm