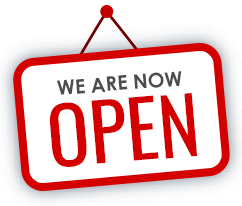 Anti-Ageing
Peel
Your skin concerns are our responsibility. Get in touch with us to handle them optimally!
BOOK YOUR FREE CONSULTATION NOW
BOOK YOUR FREE CONSULTATION NOW
Wrinkle-Free, Firm And Collagen Filled Skin In Zero Downtime
Do Anti-Ageing Peels Help Rejuvenation?
Fine lines, wrinkles, sagging skin are all signs of ageing that start to appear when you move towards your adulthood. Our revolutionary Anti-Ageing peel works as a breakthrough formula that removes the imperfections and rejuvenates your skin. The chemical peels of different intensities are available according to your skin type and requirements at our clinic.
What Does Our Anti-Ageing Peel Do?
Application of chemical peels reduces fine lines, smoothens the wrinkled skin and reduces nearly all skin imperfections. This all takes less than 30 minutes of your precious time.
Are there any Risk Factors Associated With Anti-Ageing Peels?
Like every picture has two sides, so do chemical skin peels that carry risk factors you must be aware of. However, the side effects are rarely observed and are supposed to fade away in some time; here is the list of side effects one may experience after a chemical skin peel treatment:
Redness during the healing period can be experienced.
At times scarring can occur on the lower side of the face. Antibiotics and medication can heal those scars
Cold sores can be seldom faced due to fungal or bacterial infections.
The Primeval Power Of Anti Ageing Peels
You'll be surprised to know that it is one of the "old is a gold" examples in the dermatological industry. It was the most popular nonsurgical treatment in the 1970s and is now back on top in its advanced form. Moreover, the procedure costs a fraction of the price of other skin treatments and has lower risk factors comparatively.
The Application Of Chemical Peels
Anti-ageing peels have been proven to show spectacular results in just one time of administration. There are different types of chemical peels varying in strength, and the most suitable one can be chosen to treat your skin concerns. Chemical skin peels are said to work for any skin type and can be applied on the neck face and even hands.
Your Title Goes Here
Your content goes here. Edit or remove this text inline or in the module Content settings. You can also style every aspect of this content in the module Design settings and even apply custom CSS to this text in the module Advanced settings.
How Does Our Chemical Peel Work?
Anti-Ageing peels shed off the dull surface cells and bring on top the fresh, youthful skin. Chemical skin peels are a natural combination of agents that stimulate your skin cells to produce more collagen and elastin. Collagen is a naturally produced protein in the human body that helps keep our skin young, fresh and firm.
What Does Our Anti-Ageing Skin Peel Treat?
Following skin imperfections can be treated with the help of chemical peel treatment:
Dark circles
Scars
Acne
Dark patched skin (melasma)
Discolouration
Are You Feeling Skeptical?
At our clinic, the anti-ageing skin peel treatment is performed after reviewing the patient history and intricate details. Our professional aesthetic experts make sure to perform the treatment considering all the aspects to avoid adversities. Even if something goes wrong, our experts know how to make it right for you!
Central London
Expert Centre,
31-32 Eastcastle Street,
London W1W 8DL
Monday to Friday:
9am – 7pm
Saturday:
10am – 5pm

Tube Station:
Oxford Circus
Kensington Clinic
Vicarage House,
58-60 Kensington Church Street
W8 4DB
Tuesday to Friday:
10am - 7pm
Saturday to Sunday:
10am - 5pm

Tube Station: Notting Hill,
Kensington High Street
Chiswick Clinic
36 Devonshire Road,
Chiswick,
W42HD
Monday to Friday:
10am - 7pm
Saturday to Sunday:
10am - 4pm

Tube Station:
Turnham Green
Maida Vale Clinic
4 Sutherland Avenue,
London
W9 2HQ
Tuesday to Friday:
10am - 7pm
Saturday to Sunday:
10am - 4pm

Tube Station:
Royal Oak, Warwick Ave,
Maida Vale
Colindale Clinic
12 Holmstall Parade,
Colindale
HA8 5HX
Tuesday to Friday:
10am - 7pm
Saturday to Sunday:
10am - 4pm

Tube Station:
Burnt Oak
Little Avenue Clinic
2 Little Avenue,
Leicester,
LE4 5EN
Tuesday to Friday:
10am - 7pm
Saturday to Sunday:
10am - 5pm