Pigmentation
Treatments
Get in touch now to schedule your personalised pigmentation treatment!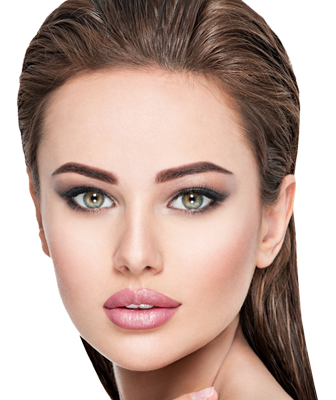 Fight dark spots, pigmentation, blemishes and uneven skin tone with pigmentation treatments from Expert Center
Understand What is Pigmentation
Pigmentation is a skin condition in which dark spots or patches appear on your facial skin, neck, hands or other exposed areas of your body. These dark spots give an uneven and unattractive appearance to your skin. These spots are also referred to as sun or age spots. When left unattended, the condition is likely to aggravate and leads to hyperpigmentation, melasma (common in women) and post-inflammatory hyperpigmentation.
At Expert Centre, we offer some of the best and highly-effective pigmentation treatments including sunspot and freckle removal, herbal peel and obagi nu-derm system. Our skin experts carefully analyse your pigmentation and develop a personalised treatment for your specific pigmentation. As an established skincare clinic in the UK, Expert Centre provides you with the best hyperpigmentation treatments to give you clear, bright and spotless skin. So book your visit today for a free consultation.
The Best Solution to Pigmentation Is Here
Hyperpigmentation and melasma can be really bothersome as they not only darken your skin but are also responsible for uneven skin tone. Expert Centre's pigmentation treatments or rapid lightening treatments help reduce melasma up to 90%. Moreover, they give you significantly fresh, new and even skin that is luminous, smooth and clear.
Get Personalised Pigmentation Treatment at Expert Centre UK
With our advanced knowledge and experience, we offer some of the most effective pigmentation treatments at our clinic. These treatments use medical-grade ingredients and clinically proven techniques that remove hyperpigmentation from the affected area.
Some Common Causes of Pigmentation
Different factors contribute to the rise in melanin production and cause pigmentation. Some common factors include the following:
Excessive and unprotected exposure to sunlight
We Promise a Significant Reduction in Melasma and Hyperpigmentation
We have state-of-the-art clinics equipped with the latest equipment. These modern facilities when coupled with the experience of our highly qualified professionals, promise to give you great results against dark patches and uneven skin. Our anti-pigmentation treatments are suitable for all skin types and genders. Long-lasting results guaranteed.
Central London
Expert Centre,
31-32 Eastcastle Street,
London W1W 8DL
Monday to Friday:
9am – 7pm
Saturday:
10am – 5pm

Tube Station:
Oxford Circus
Kensington Clinic
Vicarage House,
58-60 Kensington Church Street
W8 4DB
Tuesday to Friday:
10am - 7pm
Saturday to Sunday:
10am - 5pm

Tube Station: Notting Hill,
Kensington High Street
Chiswick Clinic
36 Devonshire Road,
Chiswick,
W42HD
Monday to Friday:
10am - 7pm
Saturday to Sunday:
10am - 4pm

Tube Station:
Turnham Green
Maida Vale Clinic
4 Sutherland Avenue,
London
W9 2HQ
Tuesday to Friday:
10am - 7pm
Saturday to Sunday:
10am - 4pm

Tube Station:
Royal Oak, Warwick Ave,
Maida Vale
Colindale Clinic
12 Holmstall Parade,
Colindale
HA8 5HX
Tuesday to Friday:
10am - 7pm
Saturday to Sunday:
10am - 4pm

Tube Station:
Burnt Oak
Little Avenue Clinic
2 Little Avenue,
Leicester,
LE4 5EN
Tuesday to Friday:
10am - 7pm
Saturday to Sunday:
10am - 5pm