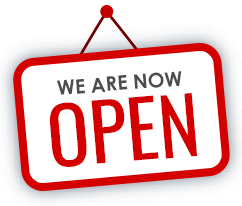 Rosacea
Peel
Complete Rosacea Treatment with Home Care Suggestions Awaits You!
BOOK YOUR FREE CONSULTATION NOW
BOOK YOUR FREE CONSULTATION NOW
Unique layered peel that instantly calms your skin!
Having extensive experience in the skincare industry, our team of experts understands that every skin is different and has unique concerns. Therefore, whenever a client visits our clinic for rosacea peel treatment, this is how we initiate our treatment:
We inquire about the patient's diet as a high acidic diet contributes to rosacea.

A stressful routine or situation can make rosacea worse and to figure out if you are undergoing any such situation, we discuss your lifestyle.

Direct exposure to the sun for longer periods of time is likely to be a cause of rosacea, and if you have an outdoor job, it becomes unavoidable. To help with this, we will suggest a sunscreen that helps protect your skin.

Discussing your skincare routine helps us understand the products you use at home and to determine if they are making rosacea worse. We consider it our duty to recommend calming products for rosacea treatment at home.

Our experts suggest good vitamins and minerals that can help reduce rosacea and make your skin nourished.
Combining a healthy diet, good skin care products and a healthy lifestyle with our rosacea treatment help us reach better results through our treatment.
Is Our Rosacea Treatment Right for You?
If your red pigment filled face makes you embarrassed and keeps you from being social, then our treatment is just right for you. The chances of adversities are minimal, and the best results can be obtained if you have fair skin. However, here is the list of conditions that make you incompatible for our rosacea treatment:
Pregnancy

Having a skin type 4 or near

Slow healing abilities usually caused by diabetes and lupus

Chronic medical history such as cancer, keloid scarring, lymphatic systems disorder, etc.

Use of Roaccutane recently

Usage of fake tans/suntans
If you are on any medication that isn't suitable for the laser treatment, then we would advise you to return some weeks after you are off the medications.
Your Title Goes Here
Your content goes here. Edit or remove this text inline or in the module Content settings. You can also style every aspect of this content in the module Design settings and even apply custom CSS to this text in the module Advanced settings.
What to expect after the treatment?
The treatment lasts for approximately 20-30 minutes and is completely painless. However, some of our clients describe it as a hot pinprick, and some find it pleasant, depending on individual differences. You may feel sunburn-like feeling for 1-2 hours after the treatment, but it would settle down soon.
How much time is taken and how many treatments should I go for?
Normally, the rosacea peel takes 30 minutes for one session, and our highly experienced aestheticians advise you to go for 6-8 treatments, spaced a month apart, to gain ideal results.
What results are expected after this treatment?
You will have clear and calm skin with significantly reduced inflammation and redness. The results are instant and can be noticed even after a session or two.
Are there any side-effects of Rosacea Peel?
Although there aren't any serious side-effects of this treatment, on rare occasions, the patient can experience peri-vascular bruising and an irritated ''cat-scratch'' appearance. The patient may also experience darkening or greying of the vessels, also known as coagulation.
Central London
Expert Centre,
31-32 Eastcastle Street,
London W1W 8DL
Monday to Friday:
9am – 7pm
Saturday:
10am – 5pm

Tube Station:
Oxford Circus
Kensington Clinic
Vicarage House,
58-60 Kensington Church Street
W8 4DB
Tuesday to Friday:
10am - 7pm
Saturday to Sunday:
10am - 5pm

Tube Station: Notting Hill,
Kensington High Street
Chiswick Clinic
36 Devonshire Road,
Chiswick,
W42HD
Monday to Friday:
10am - 7pm
Saturday to Sunday:
10am - 4pm

Tube Station:
Turnham Green
Maida Vale Clinic
4 Sutherland Avenue,
London
W9 2HQ
Tuesday to Friday:
10am - 7pm
Saturday to Sunday:
10am - 4pm

Tube Station:
Royal Oak, Warwick Ave,
Maida Vale
Colindale Clinic
12 Holmstall Parade,
Colindale
HA8 5HX
Tuesday to Friday:
10am - 7pm
Saturday to Sunday:
10am - 4pm

Tube Station:
Burnt Oak
Little Avenue Clinic
2 Little Avenue,
Leicester,
LE4 5EN
Tuesday to Friday:
10am - 7pm
Saturday to Sunday:
10am - 5pm