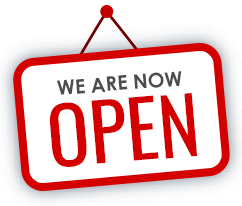 Up To
65% OFF
on
LASER HAIR REMOVAL
BOOK YOUR FREE CONSULTATION NOW
BOOK YOUR FREE CONSULTATION NOW
PCOS Can Be Embarrassing
Achieve a high in confidence hairless skin with our PCOS Laser Hair Removal treatment and save yourself from its embarrassing symptoms.
Why PCOS Laser Hair Removal?
Polycystic Ovary syndrome LHR will bring back your feminism and enhance your self-esteem by helping you get rid of unsightly and unwanted hair on lower face, neck, chest and abdomen.
The Best in The UK
Are you always consumed in the thoughts of ugly looking hair and 5 'o'clock shadow? Do you wear tons of makeup to conceal your look? Come to us and let us remove the dark coarse hair from your face and body.
Results from PCOS Laser Hair Removal
Some of the beneficial results you can gain with our high-end PCOS laser methods are:
No need to apply layers of foundation to conceal your 5 'o'clock shadow
Your Title Goes Here
Your content goes here. Edit or remove this text inline or in the module Content settings. You can also style every aspect of this content in the module Design settings and even apply custom CSS to this text in the module Advanced settings.
How does PCOS laser Treatment Work?
The laser light entering the skin is converted into heat energy which targets the hair follicles, affecting the growth of dark thick hair. PCOS treatment not only gives you hair-free skin but also makes the skin smooth because the heat produced by the laser beam stimulates collagen production.
This hair removal method is known to give lasting results when compared to other methods of hair removal.
Am I suitable for this Treatment?
If you want to deal with the 5 'o'clock shadow, tired of concealing your face with layers of foundation and want to get back your feminism, our PCOS hair removal is for you. .
Is there any side effect?
As such, there are no side effects of PCOS LHR for women, but some temporary side effects associated with this treatment are:
Mild skin irritation
Redness
Minor crusting in the area of treatment
A slight change in skin colour
The best thing about this treatment is that the side-effects generally fade away in a few days.
Why Choose Us for Laser Hair Removal Treatment?
We use latest medical-grade lasers according to your skin type to produce great results. Our top-notch etiquettes and tailored treatments are proficient enough to cover and fulfil the requirements of our respected clients.
At Expert Centre, we make use of the most up-to-date laser and light systems. This way, we make sure that you get the finest treatment for the unwanted hair and your skin type.
Central London
Expert Centre,
31-32 Eastcastle Street,
London W1W 8DL
Monday to Friday:
9am – 7pm
Saturday:
10am – 5pm

Tube Station:
Oxford Circus
Kensington Clinic
Vicarage House,
58-60 Kensington Church Street
W8 4DB
Tuesday to Friday:
10am - 7pm
Saturday to Sunday:
10am - 5pm

Tube Station: Notting Hill,
Kensington High Street
Chiswick Clinic
36 Devonshire Road,
Chiswick,
W42HD
Monday to Friday:
10am - 7pm
Saturday to Sunday:
10am - 4pm

Tube Station:
Turnham Green
Maida Vale Clinic
4 Sutherland Avenue,
London
W9 2HQ
Tuesday to Friday:
10am - 7pm
Saturday to Sunday:
10am - 4pm

Tube Station:
Royal Oak, Warwick Ave,
Maida Vale
Colindale Clinic
12 Holmstall Parade,
Colindale
HA8 5HX
Tuesday to Friday:
10am - 7pm
Saturday to Sunday:
10am - 4pm

Tube Station:
Burnt Oak
Little Avenue Clinic
2 Little Avenue,
Leicester,
LE4 5EN
Tuesday to Friday:
10am - 7pm
Saturday to Sunday:
10am - 5pm