Medical
Treatments
We perform the best medical and aesthetic treatments all over the UK. We promise brilliant results at the most affordable prices.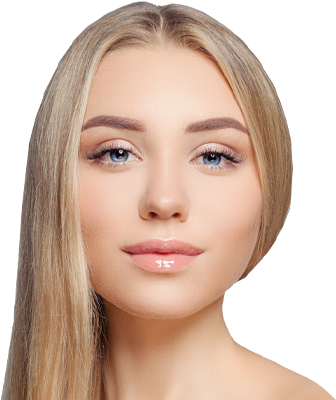 Enjoy the real beauty and rejuvenation with our Medical Treatments
From plasma hair regrowth to lip augmentation, plasma dark eye circles to mesotherapy, laser vaginal rejuvenation to liquid rhinoplasty and many others, we specialize in all medical aesthetic procedures. All these varied treatments give you wonderful results. Moreover, they are all supervised by our highly experienced doctors who are world-renowned.
A number of procedures that fall under the umbrella of medical treatments use the nutrient power of your blood to give you a young, luminous and fresh skin. other treatments like microneedling, mesotherapy, CO2 laser resurfacing, anti-wrinkles injection and lip fillers plump the desired skin. they promote collagen production to give you fresh, bright, smooth, firm and most importantly a young skin.
Results of medical treatments
Although there are numerous benefits that can be gained from medical treatments, but we are going to mention only a few. All these beneficial results are instant.
Improvement in skin texture
Tight, smooth, bright and firm skin
Reduced fine lines and wrinkles
Here's What Our
Clients Have to Say!
Lisa's Story
I'm a UK resident for the past 7 years. A US citizen actually. I always believed that the aestheticians of the US are the best and no one can match their class. But I was amazed by the way I got treated by expert center's professionals. My lips are now more plump, soft and decently sized; exactly how I wanted them. Bravo EC!
Nancy's Story
I would definitely recommend expert centre to everyone out there. They are thorough experts of what they say and claim. Their work ethics, dealing and treatment are all A1.
Karen's Story
I thoroughly enjoyed my vampire facial. At first, I was a bit confused about whether I should go ahead or not. But the consultation really turned the table in favor of the treatment and thankfully the results have been brilliant. My skin is more firm, smooth and I look at least 2,3 years young. Thanks, expert center.
Central London
Expert Centre,
31-32 Eastcastle Street,
London W1W 8DL
Monday to Friday:
9am – 7pm
Saturday:
10am – 5pm

Tube Station:
Oxford Circus
Kensington Clinic
Vicarage House,
58-60 Kensington Church Street
W8 4DB
Tuesday to Friday:
10am - 7pm
Saturday to Sunday:
10am - 5pm

Tube Station: Notting Hill,
Kensington High Street
Chiswick Clinic
36 Devonshire Road,
Chiswick,
W42HD
Monday to Friday:
10am - 7pm
Saturday to Sunday:
10am - 4pm

Tube Station:
Turnham Green
Maida Vale Clinic
4 Sutherland Avenue,
London
W9 2HQ
Tuesday to Friday:
10am - 7pm
Saturday to Sunday:
10am - 4pm

Tube Station:
Royal Oak, Warwick Ave,
Maida Vale
Colindale Clinic
12 Holmstall Parade,
Colindale
HA8 5HX
Tuesday to Friday:
10am - 7pm
Saturday to Sunday:
10am - 4pm

Tube Station:
Burnt Oak
Little Avenue Clinic
2 Little Avenue,
Leicester,
LE4 5EN
Tuesday to Friday:
10am - 7pm
Saturday to Sunday:
10am - 5pm