BOOK A FREE CONSULTATION !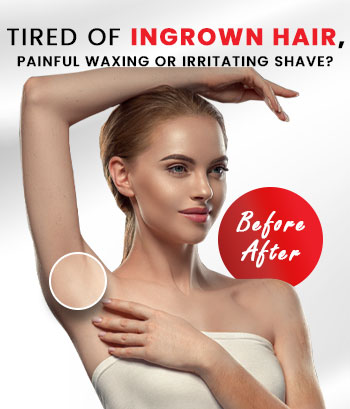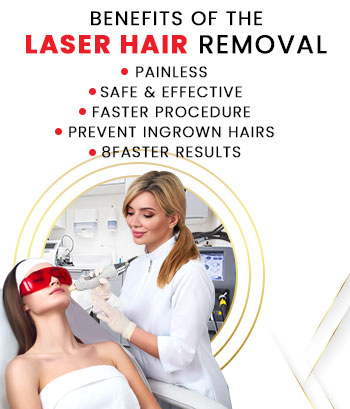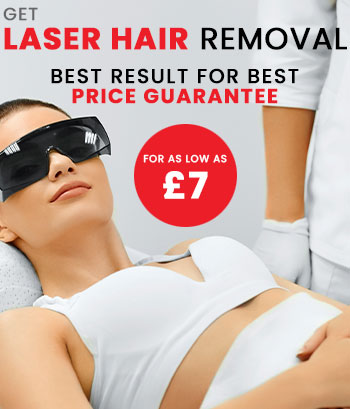 BOOK A FREE CONSULTATION !
What Is Laser Hair Removal?
For more than two decades, beauticians and clinicians have been commercially applying and testing a comparatively new technique for hair removal – Laser Hair Removal.
This particular technique uses pulses of laser light to target the chromophore molecules in the skin and hair follicles. These are usually called melanin; a term you may have come across before.
There's a higher level of melanin in hair compared to the skin. Through Expert Centre research, this technique has been found inadequate on light skin tones with black hair, or blonde hair with deeper skin tones, due to lower ratio of melanin in hair : skin.
The light released by the device is assimilated by pigmented areas to affect the hair follicle particularly. It is, therefore, productive when your hair and skin colour has noticeably high-colour contrast. The higher melanin content in your hair shaft helps better targeting the follicle with nominal damage to the surrounding tissues.
After a number of treatment sessions, the normal effect on the follicle significantly reduces hair regrowth. Progressively the cosmetic industry learned this technology and many clinics and spas started using this as an efficient and safe approach to hair removal and treat hair regrowth on the body.
Even though this technique has long-term, steady reductions in hair regrowth, in the long run, some hair may grow back because this treatment doesn't stop growth permanently from all follicles of hair. The majority of clinics claim permanent hair removal with the best laser machine, but the truth is, it is not permanent in one session!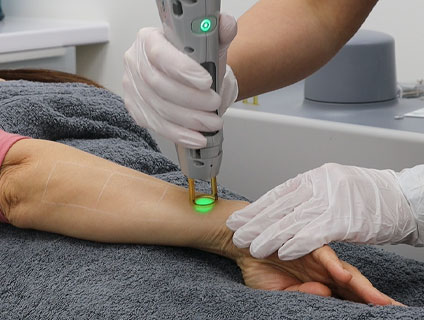 What skin and hair type is best for laser hair removal?
It is very important to understand that any type of skin tone assimilates light energy. For most satisfactory results, your hair should be darker
than the skin.That is why people with dark hairs and fair complexions are suitable candidates for laser treatment than people with lighter coloured hairs or darker complexions.
People with a darker skin tone and lighter coloured hair takes in the light energy emitted from the laser beam. This means that the hair follicles may take in less energy and the laser beam may damage the skin. In such cases, your doctor should use a lower frequency of the laser, which produces less energy.
People with lighter coloured hair, their hair follicles have a lesser amount of pigment. As a result, the hair follicles won't soak up energy from the laser beam as well as people that have darker pigment. In both cases, you may need more sessions to achieve the desired result. Having said that, with today's technology, laser hair removal is used safely and effectively on individuals of all hair and skin types.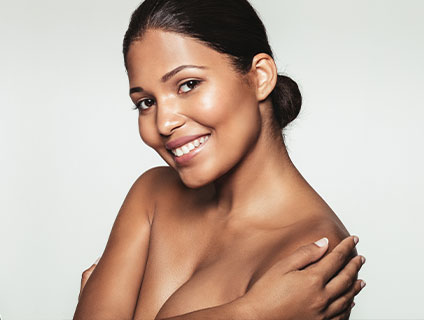 The usage of the latest laser-based equipment guarantees wonderful results. The emission of laser light from the handpiece turns into heat energy when targeted onto the skin.
Don't worry, the frequency of the laser is such that it doesn't have any adverse effect on the skin.
The energy from the laser targets the deeper layer of skin and hair pigment melanin. This way, the tissues are heated and destroyed for a long time; in turn, you don't experience hair growth.
To minimize the damage inflicted on the surrounding tissue, the laser hair removal process needs to be conducted or administered by an experienced doctor or a certified laser technician.
Experienced professionals will make sure that specific cells are targeted carefully with the laser, i.e., hair follicle stem cells, which are found in the hair bulge.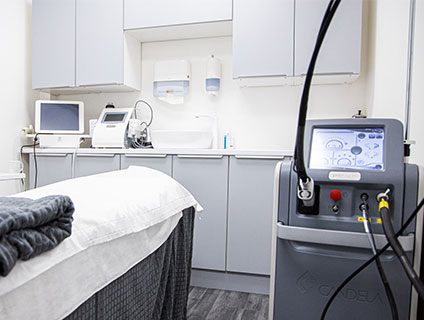 Laser Hair Removal vs IPL
Typically, people notice 80% reduction in hairs in almost 10+ treatments. Intense pulsed light only work on medium to light skin tones – they significantly burn darker skin tones.
These devices (whether in clinic or at home) are slightly painful than laser treatments but require more time to achieve the results.
| Laser Hair Removal | IPL |
| --- | --- |
| Very precise and short treatment with best results. It is considered cost-effective | Affordable than LHR but requires more session that could increase the cost |
| Permanent reduction after a few treatments | As it doesn't work on light hair and dark skin, you may have to get several sessions to maintain the results |
| Require only 3-6 sessions | 6-12 treatments |
| Slight redness and temporary irritation | Blistering, bruising or infection |
| It's fast and quick even on large areas | It's performed in minutes as well, but take more session for better results |
| A slight, little to no pain | It's a painless procedure |
| No skin injury is reported if done by qualified professionals | Doesn't cause any dermal damage |
All things aside, a free consultation is the first step. In consultation, our professional will assess your skin and hair type; this assessment will finalise the proper bespoke plan, including how many treatments and which laser you will need. After finalising the treatment plan, your treatment will start either on the same day, or you can schedule it for the next day.

Before Treatment
Before treatment, make sure you avoid sun exposure for 3-4 weeks.
Shave the treatable area 24 hours before the appointment.
Rinse the area with water to remove dirt, makeup or cream.

During Treatment
We'll mark the treatable area with white lines in order to pin the exact point where the laser takes place.
It will be a 15-minute treatment, however, depends on the size of the area.
Treatment is performed by a qualified consultant and doctor.

After Treatment
Follow the post treatment plan or advice.
Avoid sun exposure for a week after the treatment.
Avoid using any chemical on the treated area.
Don't take our word for it.
Here's What Our
Clients Have to Say!
My first session alone made a real difference. I got my facial hairs treated, and at the end of the day, my stubble had almost gone. I'm sure the results will get better in the next sessions.
Betty's Story
That was really annoying routine for me to shave my facial hair on a daily basis. After receiving a course of 8 sessions, my skin became smooth and hair-free with no ingrown hairs and stubble. Thumbs up to Expert Centre
Erin's Story
An exceptional experience I have ever had with Expert Centre. They are professional enough to treat male laser hair removal treatment. I was treated with respect and discreet manner. I strongly recommend it.
Amanda's Story
Central London
Expert Centre,
31-32 Eastcastle Street,
London W1W 8DL
Monday to Friday:
9am – 7pm
Saturday:
10am – 5pm

Tube Station:
Oxford Circus
Kensington Clinic
Vicarage House,
58-60 Kensington Church Street
W8 4DB
Tuesday to Friday:
10am - 7pm
Saturday to Sunday:
10am - 5pm

Tube Station: Notting Hill,
Kensington High Street
Chiswick Clinic
36 Devonshire Road,
Chiswick,
W42HD
Monday to Friday:
10am - 7pm
Saturday to Sunday:
10am - 4pm

Tube Station:
Turnham Green
Maida Vale Clinic
4 Sutherland Avenue,
London
W9 2HQ
Tuesday to Friday:
10am - 7pm
Saturday to Sunday:
10am - 4pm

Tube Station:
Royal Oak, Warwick Ave,
Maida Vale
Colindale Clinic
12 Holmstall Parade,
Colindale
HA8 5HX
Tuesday to Friday:
10am - 7pm
Saturday to Sunday:
10am - 4pm

Tube Station:
Burnt Oak
Little Avenue Clinic
2 Little Avenue,
Leicester,
LE4 5EN
Tuesday to Friday:
10am - 7pm
Saturday to Sunday:
10am - 5pm